Russkiy Spaniel / Russian Spaniel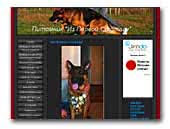 Питомник ИЗ ПЕРВОЙ СТОЛИЦЫ
Немецкая овчарка. Русский Спаниель. Титулованные кобели для вязок. Щенки. Все собаки имеют тесты по здоровью, ДНК, дрессировку и отличное происхождение и характер.
German Shepherd Dog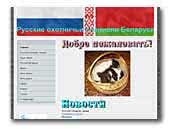 rus-spaniels.jimdo.com
Russian Spaniels in Belarus
More information about russian spaniels. Welcome!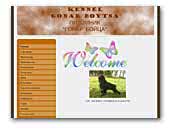 Kennel 'Gonar Boy'
Welcome to kennel "Gonar Boytsa" in Belarus. My dog breeds - American cocker, English cocker, Russian Spaniel, Russian Toy and Yorkshire Terier. More info, my dogs, puppies, dog show and ...
American Cocker Spaniel
English Cocker Spaniel
Russian Toy
Yorkshire Terrier
.

.