Tornjak / Bosnian -Herzegovinian -Croatian Shepherd Dog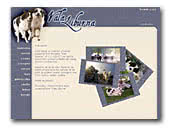 Vala Liburna Tornjak kennel
Tornjak is a newly recognized breed from F.C.I. Visit us and learn more about this beautiful livestock guardian dogs.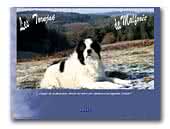 des Hauts de Malforêt Tornjak
Welcome into the world of Tornjak, the dog who dances with wolves. Discover our sweet Tornjak, our travels through the heart of Bosnia.



From the Dutch Garden
A small family kennel of Tornjak and Great Pyrenees from The Netherlands.
Pyrenean Mountain Dog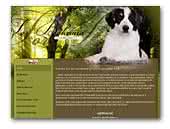 Bohemia - Tornjak kennel
I think somebody says that there are people (dogs) who come into our lives and disappears without a trace. Some, however will remain in our hearts and they will leave their mark and we will never be ever the same.

We encourage you to recognize Tornjak such as it is. As infinitely loving family member who will have a place in your heart for the rest of your life.