Welsh Springer Spaniel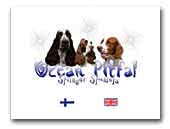 kennel Ocean Pitfal
Welcome to read more about me and my springers from our website.
English Springer Spaniel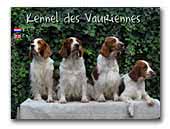 des Vauriennes Welsh Springer Spaniels
A comprehensive website about our welsh springer spaniels and english springer spaniels. Although small, our kennel has had some nice results at dogshows; most of our dogs are titled.

We occasionally have a litter which is carefully planned. Parents are hipscored, eye checked and thyroid tested.
English Springer Spaniel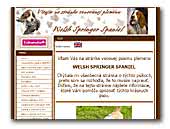 Minebea Dog Kennel
Our Kennel Minebea is breeding working welsh springer spaniels with succes in showring too.We will have in April puppies after dog Benton Lookin for Duck "Ed Stevens".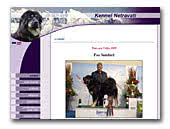 Netravati - tibetan mastiffs
and welsh springer spaniel kennel
Kennel Netravati is a small home kennel with concentration on raising and breeding Tibetan Mastiffs. In our kennel we have the traditional black & tan Tibetan as well as the golden and black Tibetan Mastiff that is still relatively rare in Estonia.
Tibetan Mastiff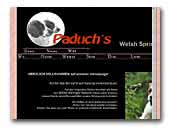 Kennel PADUCH's
We loves Welsh Springer Spaniel so much! So we like to show this breed. And we are very proudly on our dogs that they are very successful all over in Europe. Also we breed this wonderful dogs.

Our small Kennel has from time to time puppies from very interesting combinations. Please take a look at our website. You're very welcome to us!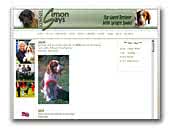 Simon Says
Welcome to Simon Says!

We, the owners of Kennel Simon Says are Jonna Sandén Vassbotn and Cathrine Thaulow. Here you can read about us and our plans for Simon Says. Please sign our guestbook.
Flat Coated Retriever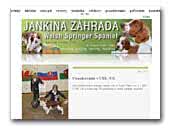 Jankina Zahrada Welsh springer spaniel
Welsh springer spaniel - kennel under FCI - breed from 1980 - breeding, judging, hunting, handling ...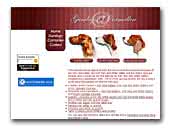 Cormallen Welsh Springer Spaniels
Cormallen Gundogs bred for confirmation and temperament. A small established kennel breeding quality Welsh Springer Spaniel puppies.


Irish Red Setter
Irish Red and White Setter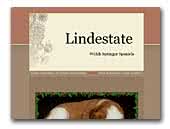 Lindestate - Welsh Springer Spaniels
Breeder of Welsh Springer Spaniels.





Brixi's Pride
We breed the beautiful breed of WSS. This breed is very ancient and pure origin. WSS are very intelligent, sociable and adaptable. He is great fun for sports, entertainment, caress. WSS have a good relationship with a children.

The aim of our breeding stations is healthy, balanced, and working exploitable individuals. On our web site you find more about the breed and our breeding WSS station.

Kennel IVANCICE Welsh Springer Spaniel
Welcome to kennel IVANCICE.

Kennel Ivančice was founded in 1993. Our first  stud bitch was Anita od Bílé Břízy a first stud dog Erny Jikran. We would like to breed welsh springer spaniels which have exterier breed standart, temperament and hunting will and without heritable disease. To catch this intention we would like to use in our breeding program only dogs which  have the same criteria and there some conditions to give them to next generations.

More info about us and our dogs you can find at our websites.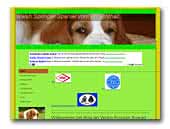 Vom Wilischthal
Eine Rasse die durch Schönheit,Temperament und Charme besticht.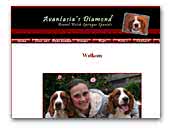 Avantasia's Diamond
Avantasia's Diamond is a small kennel where puppies are born in a family environment. We occasionally have puppies from carefully selected dogs. Please visit our website, for more info and pictures about our dogs.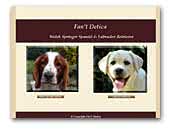 Fan't Detica Welsh Springer Spaniel
& Labrador Retriever
More info about our breed cab you find on us homepage.
Labrador Retriever
.

.