Dog Breeders > Last Added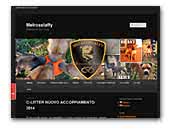 Melrossaffy Kennel
We are a small Kennel of Staffordshire Bull terrer in Italy, we use the best bloodlines from South Africa (ringmaster, tenacious) and English (Ashstock), we select dogs for sport and show, our goal is to create standard and dogs that have character and typical/
Staffordshire Bull Terrier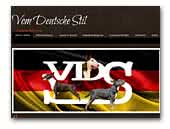 Vom Deutsche Stil
Criadero familiar selectivo de Bull Terrier Miniatura. Cachorros criados en ambiente familiar. Seleccionamos belleza y salud, solo reproducimos con ejemplares testados de las mejores lineas europeas.
Miniature Bull Terrier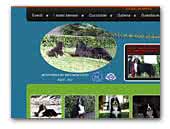 Le colline di Icaro ENCI - FCI
Allevamento Bovaro Bernese riconosciuto
Allevamento Amatoriale Bovaro del Bernese.
Bernese Mountain Dog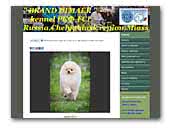 BRAND DIMAER kennel
Hello !

We welcome you at the kennel "BRAND DIMAER"! We work with three dog breeds American cocker spaniel, German Spitz and Shih tsu. Pitomnik is based on the mother pogolovya. Sobaki our breeding livestock is a balanced psyche , good health and anatomy, rich, high-quality wool and excellent temperament.

All our animals have championships, took prizes in major Russian and foreign exhibitions, national and international championships. You can buy puppies with the prospect of the exhibition, as well as pets, just for fun !

All puppies have a stigma, veterinary documents, vaccinated by age. Graduates leave the nursery in new home with RKF -FCI and treaties sales. By prior arrangement, can be delivered in any region ! Enjoy your browsing our site ! It would be appreciated if you leave your review in the guestbook!
American Cocker Spaniel
German Spitz
Shih Tzu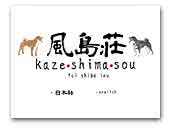 Kazeshimasou FCI Reg. Shiba Inu
Small-scale breeders of high quality well-bred Shiba Inu in Dublin, Ireland. Focus on health, temperament and the Nippo and FCI standards. Show and pet puppies occasionally available to permanent homes.
Shiba Inu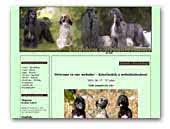 Eskashem Afghan Hounds
We proudly introduce our Afghan Hounds. Come and see our champions and available puppies.
Afghan Hound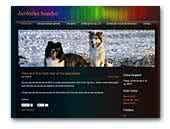 Jardorku
Border Collie & English cocker spaniel
I breed Border Collies and English cocker spaniels with the aim to have healthy working dogs with good temperaments that can be grate companions for any active family. I pick homes for my puppy's carefully.
Border Collie
English Cocker Spaniel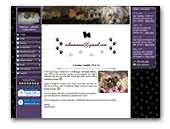 simplesite.com/havanese
Havanese hundar á Íslandi.
Havanese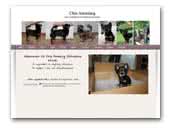 Chis Amazing
Breeder of Chihuahua.
Chihuahua
God Stones Kennel
Chow Chow is our passion.
Chow Chow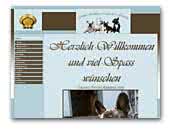 Cajurani's Frenchie
Kleine, familiäre Zucht Französischer Bulldoggen nach dem FCI/Rassestandard - Keine Sonderfarben! Mit Herz und Bedacht gezüchtet - mit Liebe großgezogen - mit Stolz präsentiert!
French Bulldog