Dog Breeders > Last Added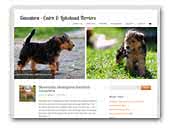 Danatera cairn and lakeland terriers
Danatera kennel is a small family kennel. We have dogs since 1977 and breeding cairns and lakelands since 1994.
Cairn Terrier
Lakeland Terrier
Jorgealin papillons
We at jorgealin aim to breed healthy dogs,to breed standard with super temperaments.All dogs are health tested.And all are Championship show winners from top class breeding lines . I have been exhibiting,breeding and judging since the 1970s.
Papillon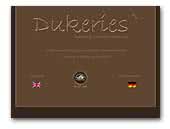 Dukeries' Working Clumber Spaniels
An asset to family, sports & field.

Eine Bereicherung fĂĽr ie Familie, Sport & Field.
Clumber Spaniel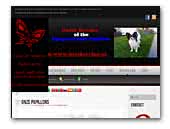 Kennel v.d. Herikervlier
Welcome to our papillon-kennel. We breed papillons not only for show and agility but also for loving homes. We breed limited. It is quality rather than quantity that matters. Feel free to visit our website. If you have any questions, please feel free to ask.
Papillon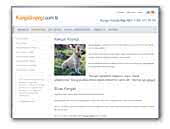 kangalkopegi.com.tr
Doğal ortamında kangal köpeği yetiştiren çiftlik hakkında bilgiler yer alıypr.
Kangal Dog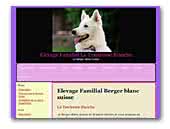 Elevage Familial La tendresse Blanche Berger Blanc Suisse
Elevage Familial du Berger Blanc Suisse, nos chiens vivent avec nous à l'intérieur, pas de cage extérieur, ni box... nous pratiquons plusieurs disciplines avec nos chiens, obéissance, agility,
White Swiss Shepherd Dog
Daisy's Pride German Pinschers
Small German Pinscher Kennel in the north of the Netherlands. Our dogs are living in our house. We breed in black and tan and red.
German Pinscher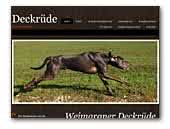 weimaraner-deckruede.net
Elegant young male with a stretched head high an attached ears, Raptor eye, scissor bite, correct legs, correct movement. Very strong character, fearless, water joyfully very socialized and docile. Location: Germany/Bavaria. Registrated at EKU (European Canine Unsion).
Weimaraner
Charming Beardies
Wij zijn een kleinschalige fokker van de bearded collie. Op 28-03-14 hebben wij een nestje van 9 puppies gekregen. Een paar puppies zoeken nog een lief baasje.
Bearded Collie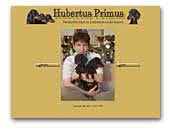 Hubertus Primus Kennel
Hello!
I am Andrea Deák. I breed Smoothhaired Miniature and Kaninchen sized Dachshunds in Hungary. My kennel's name is Hubertus Primus. On my site you can find interesting informations and images about my pets.
Dachshund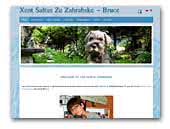 Xent Saltus Ze Zahrabske Schnauzer PS
Our Standard Schnauzer Pepper & Salt stud dog is a beautiful and powerful male on the upper height limit of the breed. He comes from proven champion lines and continues a successful career of a show dog. In addition to excellent marks received in dog shows and the national breed club it is also extremely stable and peaceful by nature.

It is very well socialized and extremely active. Intensive work with it contributes to the maintenance of his physical strength and endurance. Since its third month it has been also continuously involved in various forms of training.
Standard Schnauzer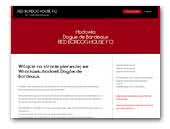 Red Bordog House
Dogue de Bordeaux kennel
History of Dogue de Bordeaux is long and our love to this race is only growing. Incredible friend, defender, human like :) In 2014 we have decided do start the new kennel. Our mother is Talishia Satiquantum, marvellous lady. First litter incoming at the end of April.
Dogue de Bordeaux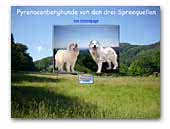 Pyrenaeenberghund von den drei Spreequellen
Wir haben eine kleine Hoppyzucht Pyrenäenberghunde. Sie leben mit uns zusammen und geniesen mit uns Urlaub und viele Wanderungen, zu sehen auf unserer Homepage unter Ausflüge.Die Eltern unserer Welpen haben viele Auszeichnungen und das Weltsiegerzetifikat. Bei uns ist kein Zwinger.

Sie geniesen die Freiheit und entscheiden selbst wo sie sein möchten.Unsere Welpen werden mit ganz viel Liebe aufgezogen.Impfen, Entwurmen, Chipen und Welpen-persönlicher Gesundheitsnachweis von der Tierklinik ist selbstverständlich.Unsere Hündin Arizona ist aus dem Kennel Pyristamo von einer ganz tollen verantwortungsbewußten Züchterin die mit Ihren Pyrenaeenberghunden viele Preise und erste Plätze gewann.
Pyrenean Mountain Dog
.