Dog Breeders > Last Added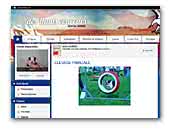 des Hauts coureurs bostons terriers
Small family breeding of Boston 18 champion of France and other champions no quantity but the quality.
Boston Terrier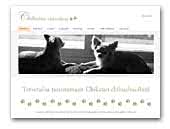 Chikatan Chihuahua
Lk- ja pk-chihujen kasvatusta.

Breeding of sc- and lc-chihuahuas.
Chihuahua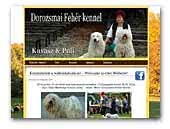 Dorozsmai fehér kennel
Hi. Welcome to the Dorozsmai White Kennel High quality Puli és Kuvasz breed from Hungary. We proudly present our own dogs. Come and see our champions and available puppies. Family of healthy and top quality excellent show dogs. Puppies is looking for loving home.
Puli
Kuvasz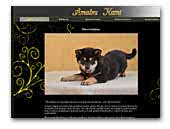 Amatsu-Kami Shiba inu
We breed selectively breed the Shiba Inu. Super happy puppies with the best genetics in the world and Champions parents.The babies born at home with all our attention and affection. Upcoming litters September and October 2014!
Shiba Inu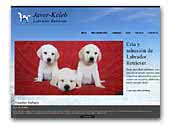 Javer-keleb Labrador Retriever
Javer-Keleb Labrador Retriever, criadero de labrador retriever situado en Málaga. Cria y selección de labrador retriever de forma responsable y testando la salud de los reproductores.

A la venta cachorros eventualmente disponibles y en las mejores condiciones. Puede consultar sin compromiso, siempre y le informaremos de camdas actuales o próximas
Labrador Retriever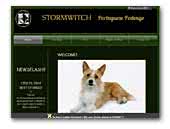 Stormwitch Portuguese Podengo
We are a small breeder based in East Anglia, in England. We are very dedicated to the sensible promotion, breeding, and maintenance, of the Portuguese Podengo. We strive to keep to the breed standard and Portuguese origins.

Health and temperament are our utmost priority. All our dogs are first and foremost our companions through life, but being a very versatile breed, we participate in exhibiting (UK and Europe), agility, lure chasing, all for fun and exercise.
Portuguese Podengo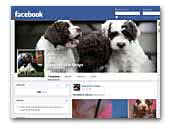 AguaTerra
Lagottos are wonderfully adaptable and happy to live with all members of the family, so they easily move in with small children and other pets. Extremely loyal, they quickly become very attached to their owners. We now have first litter available! These gorgeous puppies live in spacious garden, they are used to children and other dogs.
Romagna Water Dog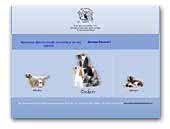 Bois des Amourettes
Happy spaniels living with us in the big house and big garden.
Clumber Spaniel
English Cocker Spaniel
English Springer Spaniel
sisi.websnadno.cz
Schipperke FCI kennel in Czech Republic. High quality schipperkes for sport and show.
Schipperke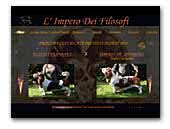 L'Impero Dei Filosofi
Allevamento amatoriale di Basset Hound. Alleviamo scrupolosamente e attentamente questa razza in modo da ottenere soggetti di qualita sia dal punto di vista della morfologia, del carattere che del movimento attraverso una attenta selezione, nel rispetto dello Standard di razza, ottenendo cosi risultati sempre piu soddisfacenti.
Basset Hound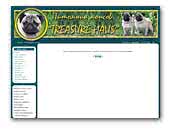 Treasure Haus
Cattery is registered in FCI-BKO and has been breeding pugs beige and black color. On this site you will learn about our achievements, get acquainted with our dogs, but also be able to buy a pug puppy.
Pug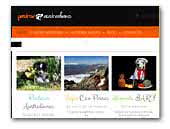 PastorAustraliano.org
This a website in spanish to spread information about health, sports, behaviour, etc. In this web page people can read the life with aour aussies: trips, competitions, etc.
Australian Shepherd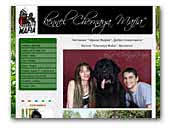 Chernaya Mafia
Black & White/Black Newfoundlands Julia Naumova (Russia).
Newfoundland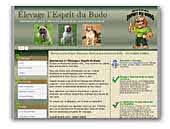 Esprit du Budo
Elevage Old English Bulldog
√Čleveur de Old English Bulldog, Bouledogue Americain bully, Dogue de Majorque "Ca de Bou" en Auvergne "France". D√©couvrez nos chiens, de nombreuses photos et vid√©os ainsi que de nombreux renseignement sur ces magnifiques races.
Old English Bulldog
American Bully
Majorca Mastiff