Russkiy Toy Terrier/ Russian Toy
Russischer Zwerghund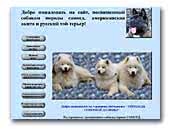 Serenada Severnoy Doliny
Breeder of Samoyeds, American Akita and Russian toy-dogs located in Russia, SAINT- PETERSBURG. Kennel history, photos, pedigrees and information on upcoming litters.
Samoyed
American Akita
Hrustalnaya Mechta
Russkiy toy , Chihuahua long hair & Short hair different colors.

kennel "Hrustalnaya Mechta" offers high quality breeding dogs for is viscous. Always there are on sale puppies. The location of nursery city Kolomna of the Moscow area, the Owner Elena Morozova.
Chihuahua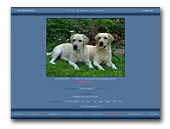 Irin Angel Kennel
Kennel Labrador Retriever "Irin Angel" registered in FCI. Yellow and black labradors from Russia, Moscow.
Labrador Retriever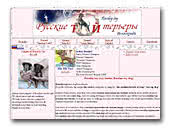 Russkiy toy (terrier) in Russia
Puppies for sale. This site is the collective project of professional breeders of Russkiy toy. Here you can see dogs of kennels and dogs of other breeders. We help you to find a puppy and give you all information for the best breeding.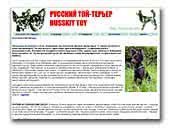 toyterrier.info
Russian Toy Terriers are toy dogs. It is a very special looking breed.



The Kennel Iz Ko Marinoy stay
Russkiy toy terrier
Russkiy toy terrier - Puppies for sale. Welcome to our site. You can know about this breed.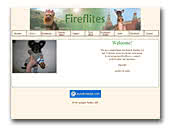 Kennel FIREFLITES
Russkiy Toy & Yorkshire terrier
We are a small Kennel that breeds Russkiy toy and Yorkshire Terrier. With such small breeds it's of great weight and importance that the breeding is done with focus on healthy, mentally stable, anatomically correct animals.

We have taken on The Challange to do this in a ethical and sound way. Welcome to our site to see what we are all about!
Yorkshire Terrier
Elevage Du Doux Mystère
Elevage passion. faites la connaissance de nos petits chiens Russe, adorables compagnons. Poil court ou poil long ils vous enchanteront. Bonne visite sur notre site.
Chihuahua
Chinese Crested Dog
des Elfes des Steppes Russkiy toys
First kennel of France of russkiy toy.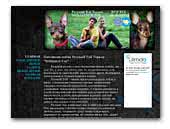 Brilliance Toy
Питомник собак породы Русский Той.


Russian Toy