Cane da pastore Maremmano-Abruzzese / Maremma and Abruzzes Sheepdog

/ Berger de la Maremme et des Abruzzes / Maremme-Abruzzen-Schäferhund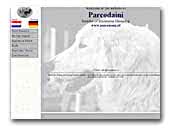 Parcodaini
Breeder in Holland. Information about the breed. Fotos, faq's, health results and many links. Puppies sometimes available.



Parcodaini
Information on the Volpino Italiano.


Volpino Italiano

Kennel Mareus
Small breeding for Cane da Pastore Maremmano-Abruzzese and Landseer. As breeder I will look a good character and most important that dogs is allowed to do their work, what is ment to be. PMA as guardian (with animals or area) and landseer in water rescue.

If enviroment is right for breed to grow, it should keep character and behavior as good as possible. And when dog is suitable for it's work it is usually also very good with outfit and appearance. At this moment my sites are only finnish, but maybe I have time I will put some in english.
Landseer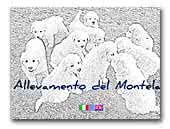 Allevamento del Montelarco
Breeder of Maremma Sheepdogs located in Italy, in the Rome area, our Kennel history, standard of the breed, photos, pedigrees and information on upcoming litters.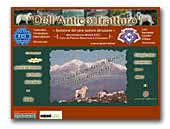 Dell'Antico Tratturo
The original Maremmano-Abruzzese in the heart Abruzzi Region - Selection from rustis/working bloodlines.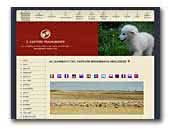 IL PASTORE TRANSUMANTE
Standard maremma sheepdog kennel. The authentic livestock guardian dog.

Allevamento amatoriale del Cane da Pastore Maremmano Abruzzese.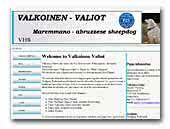 Valkoinen-Valiot - Breeder of
Maremmano Abruzzese Sheepdog
Our site about Maremmano Abruzzese Sheepdogs, the breed, our dogs, links, litters etc..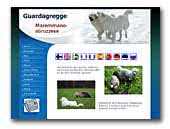 Guardagregge
Maremma and Abruzzes Sheepdog, faithful livestock guardian since Ancient Roman times.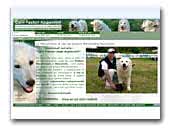 Cani Pastori Appennini
Allevamento cani da pastore Maremmano Abruzzese: "Cani pastori appennini".

Vendita Cuccioli di maremmano abruzzese. Da oltre 25 anni sono felice e fiero di allevare e selezionare cani della grande razza Maremmano-Abruzzese, i cani storici dei pastori dei greggi dell'Appennino.

Tutti i nostri soggetti sono discendenti da campioni italiani ed internazionali riproduttori. Vendiamo cuccioli di maremmano abruzzese in diversi periodi dell'anno.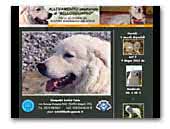 di Bellosguardo - Allevamento Amatoriale del Maremmano Abruzzese
Alleviamo con cura ed amore cuccioli con genitori completamente esenti da displasia dell'anca e del gomito HD a ED 0.
.

.