Chesapeake Bay Retriever / Retriever de la baie de Chesapeake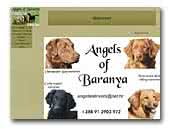 Angels of Baranya
Kennel of Chesapeake Bay, Nova Scotia duck tolling, Curly coated and Golden retrievers. Looked our dogs and enoy!
Curly Coated Retriever
Golden Retriever
Nova Scotia Duck Tolling Retriever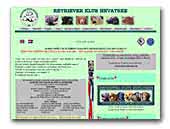 Retriever club of Croatia
Site about Croatian Retriever club. You can find infos about present and future litters, club show informations. You can find all about retriever breeds on one place, you can find all informations about retriever work and many different informations. Site is on two language, English and Croatian.
Golden Retriever
Flat Coated Retriever
Labrador Retriever
Curly Coated Retriever
Nova Scotia Duck Tolling Retriever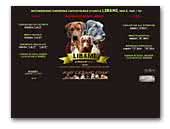 Libami kennel
Libami kennel - ... feel free to contact us.
Rhodesian Ridgeback
Irish Wolfhound
Parson Russell Terrier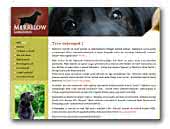 Kennel Merrilow
Merrilow is a small kennel with one or two dogs at home with enough space and love for each of them.
Labrador Retriever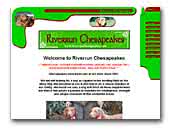 Riverrun Chesapeakes
Chesapeakes have been part of our lives since 2002.

We set out looking for a dog as capable in the working field as the show ring and needless to say it also had to be a valued member of our family. We found not only a dog that filled all these requirements but from it has grown a passion to maintain the intelligence, strength and unique character of this wonderful breed.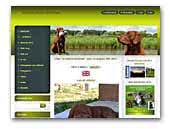 chesapeake.webnode.cz
Kennel breed Chesapeake Bay retriever,




.

.