Grosser Münsterländer / Large Munsterlander / Grand Epagneul de Münster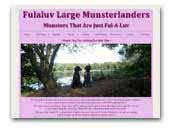 Fulaluv Large Munsterlanders
We first started showing dogs in 1978, and are Kennel Club Assured Breeders. breed and Show Large Munsterlanders in the UK our first Large Munsterlander Sh Ch Jaudas Bella (Narla) has been shown very successfully having won many first prizes at Championship Shows and also Best of Breed Crufts 2009.

Sired By the well regarded CH.Raycris Hi Flyer she has brains as well as beauty and also hold Kennel Club Good Citizen awards, Bronze, Silver and Gold. Narla produced a wonderful litter of puppies in 2009 and we now have her beautiful daughter Fulaluv Awaited Arrival(Dee Dee) who is following in her parents footsteps and has also has been very successful in the showring and achieving her stud book number 2 Res. CCs. To Date. Dee Dee's father is SH CH Blitzan Rhine JW ShCM. In 2012 we added a Finnish Lapphund to our family Millermead Ruhtinatar at Fulaluv (Ruby)we hope you enjoy looking and reading about our lovely dogs.
Finnish Lapphund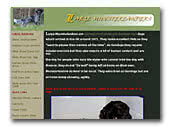 scottishmunsters.co.uk
Large Munsterlanders based in Scotland. Information on Large munsterlanders from Breed history .. Agility .. working .. Natural Apptitude test .. to photos .. and News Forum.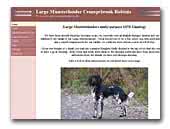 largemunsterlander.co.uk
Large Munsterlander based in West Yorkshire, England.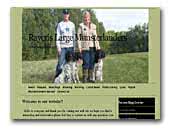 Raycris Large Munsterlanders
Large Munsterlanders HPR Gundogs, a website which showcases the Raycris Large Munsterlander gundogs breeders for over 30 years.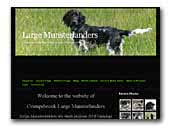 Crumpsbrook Large Munsterlanders
Crumpsbrook Large Munsterlanders.  Multi purpose HPR Gundogs, Crumpsbrook Robinia & Raycris Quite Unique at Crumpsbrook, Located in West Yorkshire.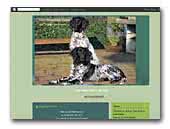 Uut 't Vossebeltseveld
Grote Munsterlander kennel
Grote munsterlander kennel uut 't vossebeltseveld zowel exterieur als jacht uitmuntend voor meer informatie zie onze website.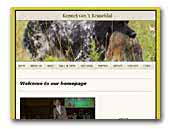 Kennel van 't Reuseldal - Large Munsterlander & wire-haired Dachshund
Healthy, passionate and all-round hunting dogs with excellent exterior - that is our goal!
Dachshund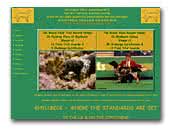 GHYLLBECK Large Munsterlanders
GHYLLBECK HPR's - (established 1971.
The UK's top dual purpose kennel. Home of UK Large Munsterlander Breed Record Holders in both Field Trials and the Show ring.
.

.