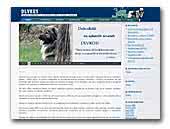 dlvkos.si
Društvo ljubiteljev in vzrediteljev kraških ovčarjev Slovenije.
Web site, dedicated to Karst shepherd, wonderful dog, excellent watchdog, loving friend and a pleasant family member.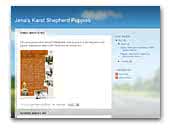 Jena's Karst Shepherd
We expect our first puppies of a unique, highly prized and rare breed. Both parents are family dogs, very friendly and amazingly beautiful, with several beauty medals and BBH + RO-I (mother). Puppies expected on March 16 and seek for loving new owners in May 2013.