Australian Terrier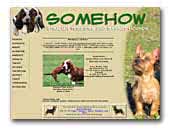 Somehow
Australian Terriers & Basset Hounds
Kennel Somehow breeds australian terriers & basset hounds in a small scale. Our location is Western Finland. Our goal is to breed healthy, breed-typical ja sociable dogs - with love and care.
Basset Hound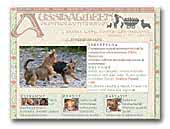 Aussihalmeen
Kennel Aussihalmeen's breeds australian terriers in very small scale.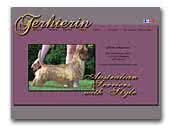 TERHIERIN Australian Terriers
Breeder of Australian Terriers in Finland, since 1993.

Feel free to visit our website for more information!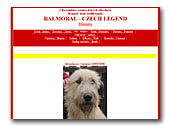 BALMORAL - CZECH LEGEND
Here you can find news about irish wolfhounds and australian terriers. Shows, puppies and our live with dogs!
Irish Wolfhound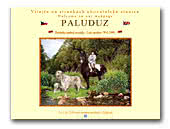 Paluduz
Kennel Paluduz breeds Irish wolfhound, Deerhound and Australian terriers.
Irish Wolfhound
Deerhound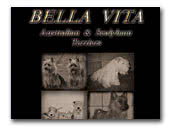 Kennel BELLA VITA
Kennel Bella Vita breeds australian terriers and sealyham terriers.
Sealyham Terrier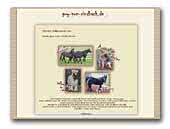 Kennel Guy vom Rindbach
We are breeder since 2000 from the Irish soft coated Wheaten Terrier, and since 2010 from the Australian Terrier. We are member of the VDH /FCI. And the Klub für Terrier in Germany. For more info please visit our web Site.
Irish Soft Coated Wheaten Terrier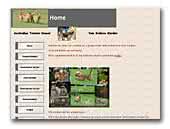 Vom Schloss Mordor Australian Terrier
The Australian Terrier is playful, alert, and very intelligent. It is highly energetic and powerful, especially for its small size. It seems to think of itself as a rather large dog. Australian Terriers are clever and adventurous. They do not bark frequently. Aussies have great hearing and pay keen attention, making excellent watch dogs. They are cautious, but not aggressive, around strangers.

The Australian Terrier gets along fine with children, provided they are respectful. Aussies are calm and outgoing, making excellent companions. They have a high prey instinct, especially for small cats or rodents, and should be socialized when young if they are intended to live with other pets. Australian Terriers require frequent human companionship.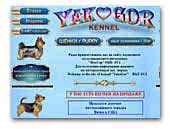 Kennel YakoGor
Breeding work we do in 1988. The official name of "YakoGor" was registered in RKF-FCI 20.05.2009, certificate number 10356 Currently, our cattery breeds of dogs: Australian Terrier, Australian Silky Terrier, Pyrenean Mountain Dog, Miniature Pinscher. We have the right approach to breeding.

Carefully select the pair to produce a healthy and beautiful offspring with high prospect of the show and breeding. All our dogs regularly participate in the most prestigious international dog shows in Russia and Europe, and have titles and International Champion Candidate for International Champion Beauty. On our site you can find detailed information, meet with the presented species, get advice or ask questions on the acquisition and reservation of a puppy.
Australian Silky Terrier
Pyrenean Mountain Dog
Miniature Pinscher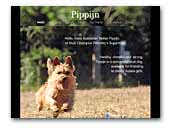 Multi Ch. Pitlochry's Superman - Stud dog
Hello, meet Australian Terrier Pippijn,or Multi Champion Pitlochry's Superman. Healthy, cheerful and strong, Pippijn is a successful stud dog, available for breeding to classy Aussie girls.


.

.