Karjalankarhukoira / Karelian Bear Dog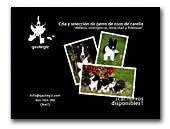 GAUTEGIZ
Cria y selección de Perro de osos de Carelia.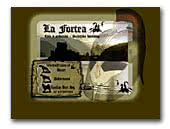 LA FORTEA
Breeding Karelian Bear Dog since 1995, home of champions. Selective Boxer and Dobermann breeding.
Dobermann
German Boxer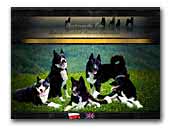 Roztoczańskie Echo Karelian bear dog
Karelian bear dog - hunter from Zamość, Poland.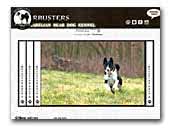 Bearbusters
The Karelian Bear Dog Kennel
Kennel Bearbusters is located in Poland. Combining the best bloodlines for shows & hunting. We have stud dog. More about our dogs at our website.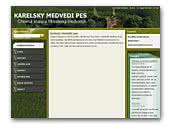 Karelsky medvedi pes Moravský medvídek
Chovatelská stanice Moravský medvídek se zabývá chovem Karelských medvědích psů od roku 1996. Naši psi jsou úspěšní na výstavách a skládají lovecké zkoušky. Štěňátka z naší chov. stanice jsou vhodná na chov, myslivost i jako rodinný a hlídací pes.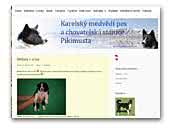 Kennel Pikimusta
Kennel Pikimusta breed Karelian Bear Dogs since 1996. Our dogs are healthy tested: HIP, PRA, Cataract. We are succesfully on dog shows: Interchampions, Multichampions and train dogs for hunting and obedience. Puppies from us are well socilaized, useable for breeding, hunting, obedience and home pets too.
.

.