Kuvasz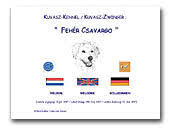 Fehér Csavargo - Kuvasz kennel
Kuvasz kennel: Fehér Csavargo presents their Kuvasz. Please visit our website and you will find lots of interesting information and hundreds of beautiful pictures of this beloved breed: the Kuvasz. From time to time we breed a litter for the serious Kuvaszlover. You are welcome to visit. Thanks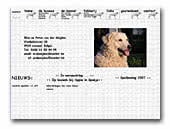 Barátságos Bolyhos Kuvaszkennel
Since 1983 we breed Kuvasz. We breed with good healthy dogs. Hipdysplasia free and PRA free. Our dogs have good characters and our puppy's are good socialized. You are always welcome to visit us or our website.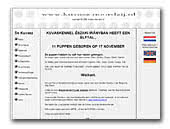 Északi Irányban  Kuvasz kennel
Since 2004 whe breed Kuvasz. Whe breeding one good characters and with good healthy dogs. Hipdysplasia free. Our dogs have good characters and whe socialized are pups very good. From time to time whe breed a litter for the serious Kuvasz Lover.

Visit our website and you will find lots of interesting information and beautifol photo's from this beloved breed. You are always welcome to visit us.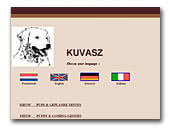 Kuvaszkennels A Gazdaság Ról
& Egymásra Találtunk
For Kuvasz information, kennel information and a lot of Kuvasz pictures, you have to visit our homepage. We are the Ackermans family and the Koogje family and we have been engaged with Kuvasz for many years.

We spoil them, play with them and take them for a walk. We breed the dogs and take them to exhibitions. But most of all, the Kuvasz brings a lot of joy into our lives.


Észbontó Kuvaszkennel
Welcome to the Észbontó-Kuvaszkennel. We are a small kennel who breeds Kuvasz in home enviroment.

Bienvenue chez Észbontó-Kuvaszkennel. Elevage familial pour la beauté et la noblesse du Kuvasz.

Willkommen im Észbontó-Kuvaszkennel. Wir sind eine kleine Hobbyzuchtstätte und unser bestreben ist es familienfreundliche und gesunde Kuvaszog zu züchten.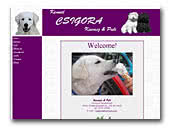 Kennel Csigora
Kennel Csigora are situated in the south of Sweden and we have Kuvasz and Puli. Our goal is to produce top quality dogs for family life, shows and breeding. You are very welcome to visit our webpage for more information about Kuvasz, Puli, our coming puppies and plans for the future.
Puli

Háromszéki Góbé Kennel
Puli, pumi, kuvasz & komondor
Puli, pumi & kuvasz dogs from the Háromszéki Góbé breed. Dr. Blága Zsolt István
Puli
Pumi
Komondor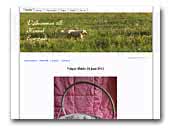 Kennel Ecarpadi
Kennel Ecarpadi is situated in Sweden, on the countryside right in between the three biggest towns; Stockholm, Gothenburg and Malmö. We're a small kennel, run by mother and daughter, with a huge interest in dogs.

Welcome to visit our website! Unfortunately it's not yet translated to English, but just click around and have a look at our beautiful dogs, or send us an email.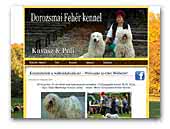 Dorozsmai fehér kennel
Hi. Welcome to the Dorozsmai White Kennel High quality Puli és Kuvasz breed from Hungary. We proudly present our own dogs. Come and see our champions and available puppies. Family of healthy and top quality excellent show dogs. Puppies is looking for loving home.
Puli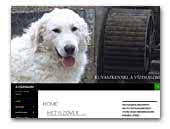 A Vízimalom
We're a young family with 3 children and a heart filled with Kuvasz love. Our dogs are not onlu very healthy, they have a golden caracter and are very well socialised. They live among us and they live together with lots of other animals (dogs, cats, horses, a pig, sheeps, a bird and a goat). If you're also passionate bu Kuvasz, feel free to visit our website!
.

.