Perro dogo mallorquín / Ca de Bou / Majorca Mastiff
Dogue de Majorque / Mallorca-Dogge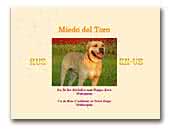 Miedo del Toro
Ca de Bou / Perro Dogo Mallorquin
Site about Ca de Bou (Cadebou) or Perro Dogo Mallorquin. History of breed CadeBou, standard Ca de Bou, photos of dogs, video with Cadebou guestbook, exhibitions schedule and many other.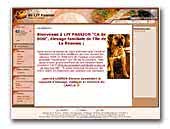 LJY PASSION DOGUE DE MAJORQUE
Elevage familial de dogue de majorque , américan staffordshire terrier et bulldog anglais.
English Bulldog
American Staffordshire Terrier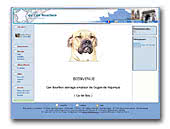 Can Bourbon
Elevage de dogue de majorque, molosse moyen originaire de majorque aussi appellé Cade Bou.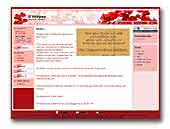 AKIRPAP
Elevage familial de Dogue de Majorque/Ca de Bou Sud de la France.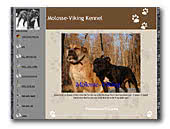 MOLOSSE-VIKING
Ca de Bou and English Staffordshire Bull Terrier Breeder in Norway.
Staffordshire Bull Terrier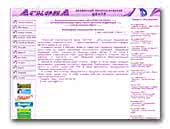 kennel Zvezda Askony
Kennel Zvezda Askony - it's small private kennel in St-Petersburg (Russia) and it is member of kennel club ASKONA Our breeds are - Ca De Bou, Shar-Pei, Pug, Pekignese.
Shar Pei
Pug
Pekingese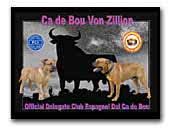 Von Zillion Ca de Bou
Belgian breeder of Ca de Bou or Perro Dogo Mallorquin. If questions about this wonderful breeds, please contact us.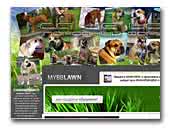 cadebou.0pk.ru
Forum for factory owners, owners and it is simple fans of ideal breed of Ca de Bou. All information on breed, councils of professionals, sale of puppies. Here you will find everything that so a long time searched.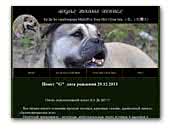 Royal Moloss Kennel
Kennel - professional breeding of ca de bou Tosa Inu and. Ca de bou puppies. Tosa Inu puppies.
Tosa Inu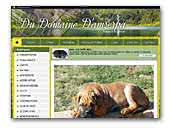 Le Domaine D'AMSERPA
Elevage Familial de Dogues de Majorque (Ca de Bou).



.

.