American Staffordshire Terrier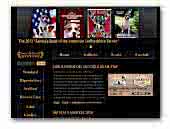 DE PACO X-Z AMSTAFF
Recognized kennel by AKC FCI ANCI, breeder in Italy visit our website and you can see our Champions.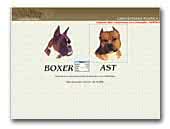 TIANN Amstaff & Boxer Kennel
Quality Amstaff & Boxer from Slovakia.


Boxer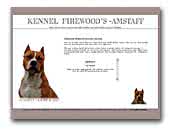 Kennel FireWoods
We breed American Staffordshire Terrier. Our goal is to breed secure, healthy, stable and exterior beautiful dog's. We will only use healthy and stable dog's in our breeding.


DOPE American Staffordshire Terrier
American staffordshire terriers from Hungary.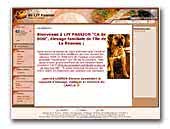 LJY PASSION DOGUE DE MAJORQUE
Elevage familial de dogue de majorque , américan staffordshire terrier et bulldog anglais.
Dogue de Majorque
English Bulldog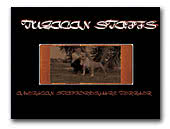 Tugacan Staff's
Portuguese breeder American Staffordshire Terrier.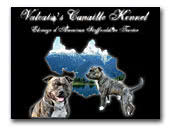 Vulcain's Canaille Kennel
Breeding of American Staffordshire Terrier based on the love and the respect of the race. All our dogs and pups are high in family.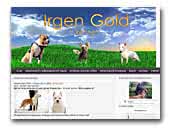 IRGEN GOLD kennel
IRGEN GOLD kennel was registered in FCI in 1997. Welcome!
Miniature Bull Terrier
Chinese Crested Dog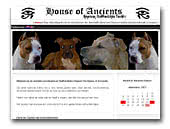 House of Ancients
American Staffordshire Terriers
Home-raised companion and show quality puppies only. Bred for gentle temperament, excellent type and sound movement.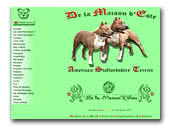 Elevage de la Maison d'Este
l'élevage de la Maison d'Este, 14 ans d'expérience et de passion. Venez découvrir notre site et apprécier nos chiens, leur descendance, plus de 600 photos, les pedigree, les résultats d'expo, nos chiots disponibles, ...
Numéro éleveur: 594608 / Numéro d'affixe: 056475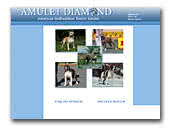 Amulet Diamond - amstaffs kennel
Professional kennel, specialising on the American Staffordshire Terriers. We can give you - News, Photo, Articles about Dog Shows. Puppy for sale. We be interested in our puppy. History and breed standard.
.

.