Polski Owczarek Podhalanski / Tatra Shepherd Dog / Chien de berger des Tatras

/ Tatra-Schäferhund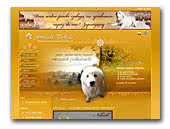 Gwiazda Podhala
GWIAZDA PODHALA" kennel. Many photos of our dogs. Puppies for sale.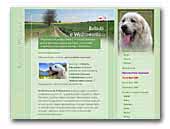 Ballada o Wędrowaniu
Basenji puppies: Father ABOTERE'S Wahziri (tricolor) - Mother ABOTERE'S Zulika (reddish white).
Basenji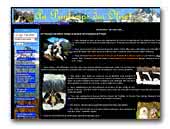 Elevage du Printemps des Olivets
Notre Passion : Nos Chiens ....

Elevage au Grand Air des Montagnes de l'Oisans sur un domaine de 5 hectares
Bernese Mountain Dog
Havanese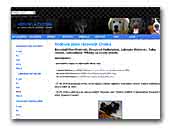 Chosna
Kennel Chosna. Bernese Mountaind Dog, Labrador Retriever, Polski Owczarek Podhalanski (Tatra). Photos, our dogs, and puppies for sale.
Bernese Mountain Dog
Labrador Retriever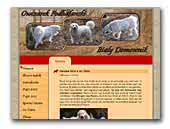 Bialy Domownik
Bialy Domownik is the name of our kennel, which meaning is white friend of the house. All our dogs share our home and receive all the love, affection and experiences that home life brings.

Puppies that we breed are reared this way and are most of all loving affectionate companions therefore we do hope and expect that their new homes offer them the same quality of life.

Please take a look at some pictures of our beautiful dogs and their siblings. Enjoy Your Visit !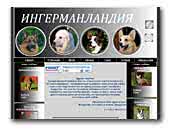 Питомник Ингерманландия
Племенной Питомник (один из лучших на Северо-Западе России) занимается разведением собак породы:немецкая овчарка, польская подгалянская овчарка, вельш корги пемброк и вельш корги кардиган.
German Shepherd Dog
Welsh Corgi Cardigan
Welsh Corgi Pembroke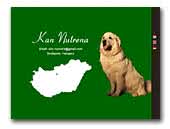 KÁN NUTRENA Owczarek Podhalanski
Polski Owczarek Podhalanski Kán Nutrena - info about Kán, pictures pedigree results of dog shows.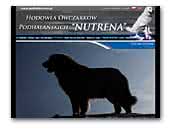 'NUTRENA' Tatra Shepherd Dog
and Welsh Corgi Pembroke kennel
Kennel of Tatra Shepherd Dog and Welsh Corgi Pembroke with tradition since 1970 recommended puppies and stud service.

Our long-term work with dogs, studies on department of biology and reproduction of animal and title of Assistant of Cynological Judge help us to lean new owners of Tatra Shepherd Dog and Welsh Corgi Pembroke in put first steps in breeding and shows.
Welsh Corgi Pembroke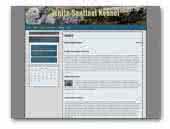 White Sentinel Kennel
A White Sentinel Kennel 2010 óta működik. Szűrt, eredményes. kiállítási eredményekkel, tenyészengedéllyel, karakterteszttel rendelkező pásztorkutyákkal foglalkozunk.
Pyrenean Mountain Dog
Slovakian Chuvach
.

.