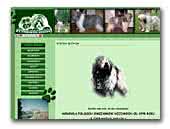 z Eterowego Gniazda
Hodowla Polskich Owczarków Nizinnych
Hodowla Polskich Owczarków Nizinnych "z Eterowego Gniazda" PON-y hoduję od 1990roku, to niewielka domowa hodowla, psy zdrowe, długo żyjące, piękne i szczęśliwe. Szczeniaki mamy od czasu do czsu, ale są wyjatkowe.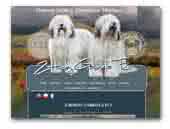 z Hordy Gabriela
Z Hordy Gabriela FCI is a domestic breeding of Polish Lowland Sheepdogs. It began that our son, Gabriel, wanted the Polish Lowland Sheepdog. He said "PON" (Polish Lowland Sheepdogs), or any other dog!"

It was not a whim but conscious decision and so on June 4, 2016, "DORA Dobrana Para", a gray-white bitch, came to us. Very intelligent, individualist, "talker", gourmand, before she executes the order, she will think whether it will pay off. We love her immensely (boundless). The first exhibitions and successes have begun. Many hours of conversation with breeders and race enthusiasts made us realize how much our "shaggy luck " was missing in our lives ... how much she took over our hearts and home. It became an inspiration to start own breeding and this is how the "Horde of Gabriel" came into being ... Every day we are guided by the thought of Sandra Dee "From time to time people tell me:" Relax, it's just a dog."

If you also think that it is "just a dog", then maybe you also use phrases such as "only a friend", "only sunrise", "just a promise". "Only a dog" brought to my life the essence of friendship, trust and pure unrestrained joy. "Only a dog" shows me compassion and patience, which makes me a better person. Because of "only a dog" I get up in the morning, go for long walks and look calmly into the future. Because for me and people like me, it is not "just a dog", but the embodiment of all hopes and dreams about the future, good memories and pure joy from the moment that lasts. "Only a dog" brings out what is good in me and turns my thoughts away from me and my everyday worries. I hope that one day they will understand that it is not "just a dog", but a being that teaches me humanity and makes me more than "just than a human being "IN OUR PLACE YOU DO NOT FIND "ONLY A DOG" - BUT A FRIEND AND A FAMILY MEMBER".