Saarlooswolfhond / Saarloos-Wollfhund / Saarlooswolfdog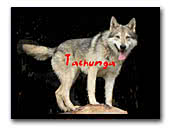 Tachunga Saarlooswolfdog
Saarlooswolfdog breeder in Germany.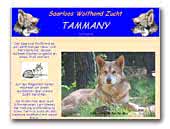 Kennel Tammany
Saarlooswolfhond Zucht in Deutschland.
Saarlooswolfhond fokkerij in Duitsland.
Saarlooswolfdog breeder in Germany.
Elevage de chiens loups de saarloos en l'Allemagne.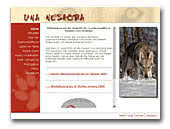 Una Neshoba Saarlooswolfhond Kennel
Saarlooswolfhond-Zucht Una Neshoba (Deutschland).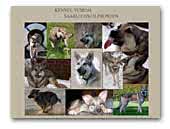 Saarlooswolfhondenkennel Yumoja
Welkom op de website van kennel Yumoja.
Kennel van de Saarlooswolfhond.

Wilt u zich orienteren in het ras neem dan even een kijkje op de pagina s van mijn website. Daar vind u alles over de saarlooswolfhond en onze honden.

Wilt u meer weten over pups en waar u op moet letten als u een saarlooswolfhonden pup aanschaft, neem dan even contact met ons op.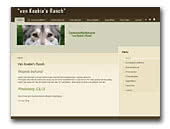 Van Koekie's Ranch Saarlooswolfhonden
en noorse buhundkennel
Onze honden leven met ons in huis. Ze worden op natuurlijke wijze gevoerd dmv van NRV en BARF.
Norsk Buhund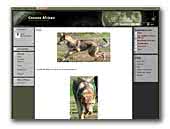 Canens Africae Saarloos breeders
Elevage de chiens-loups de saarloos.
Saarloos wolfdogs breeders.
Criador de perros lobos de Saarloos.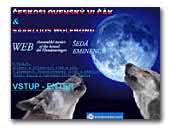 kennel Seda eminence
Saarlooswolfhond & Ceskoslovensky Vlcak
Web site of the kennel Seda eminence, Brno city, Czech republic. We are for more than 20 years breeders of the czechoslovakian wolfdogs, and now the saarloos wolfdogs too. There are also some information about wolfs, wolf-dog hybridisation and crossbreeds features in the web site. In Czech and English language.
Czechoslovakian Wolfdog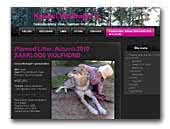 Kennel Wolfnight's
Ceskoslovensky Vlcak, Saarloos Wolfhond and Standard Poodle from Finland.
Czeslovakian Wolfdog
Poodle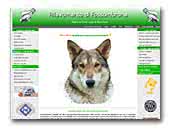 Sezione Saarloos di Fossombrone
Sezione Cane Lupo di Saarloos dell'Allevamento di Fossombrone. Il primo allevamento del Saarloos in Italia ...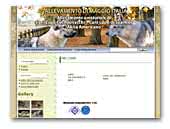 Allevamento DEI MAGGIO
Allevamento riconosciuto Enci FCI per lupo di saarloos, cecoslovacco e akita americano. Soggetti delle migliori linee di sangue. Figli di campioni ed esenti da patologie ereditarie.
Czeslovakian Wolfdog
American Akita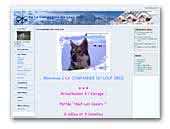 La Compagnie Du Loup Gris
Elevage de Chien-Loup de Saarloos.

Saarloos Wolfhond Kennel.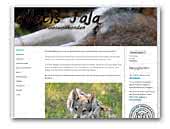 Netis Tala Saarlooswolfhonden kennel
Our Kennel is located in Hungary whit an branch in Germany! We would like you to participate from the outset in the planning, construction and initial success of our breeding.
.

.