Berger des Pyrénées à poil long / Long-haired Pyrenean Sheepdog
Langhaariger Pyrenäen-Schäferhund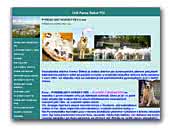 ŠTĚKOT Pyrenees Breeding Farma
First Pyrenees breeding in CZ (Bohemia) mastin de los pirineos, chien de montagne des pyrenees, berger des pyrenees normale, berger des pyrenees face rase, puppies, cover male, health breeding hd 0/0, information,dogs show, juniorhandling, works dogs.
Pyrenean Mastiff
Pyrenean Mountain Dog
Pyrenean Sheepdog - smooth faced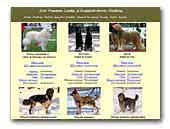 Estonian French Shepherd
and Guardian dog Club
Pyrenean Mountain Dog
Briard
Pyrenean Sheepdog - smooth faced
Beauceron
Berger Picard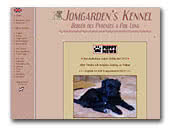 Jomgarden's Berger des Pyrénées
Welcome to Jomgarden's!
We are a small kennel who breeds Berger des Pyrénées in home enviroment. If you want more information take a look on our homepage, mail us or give us a call!!
Regards Mari
Pyrenean Sheepdog - smooth faced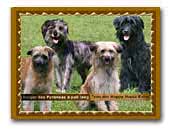 von der Happy Horse Farm
Berger des Pyrenees Zucht
Für meine kleine Hobbyzucht habe ich mir als Ziel gesetzt, temperamentvolle, trieblich gut veranlagte und gesunde Pyris für den Einsatz im Hundesport zu züchten. Dazu habe ich mir Hunde aus besten französischen Zuchtstätten bzw. Abstammungen geholt! Schwerpunktmäßig hoffe ich, meine Hunde im Agilitybereich zu finden, deshalb konzentriere ich mich darauf, eher kleinere Pyris zu züchten, damit auch die Rüden im Medium-Bereich starten können. Alle Hunde, die in der Zucht eingesetzt werden, sind HD-untersucht. Die Welpen werden bestens sozialisiert und ihren Anlagen entsprechend gefördert.
Long-haired Pyrenean Sheepdog
.

.