Collie Smooth / Colley à poil court / Kurzhaariger Schottischer Schäferhund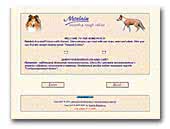 Natalain smooth & rough Collies
Natalain is a smooth and rough collie kennel. There are you can meet our dogs, news and plans and to find very many photos of smooth and rough collies from many countries. Also you can find the special section about "Smooth Collies".
Collie Rough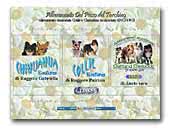 Del Passo del Turchino
Allevamento per la selezione del Chihuahua, shetland e collie.


Chihuahua
Shetland Sheepdog
Collie Rough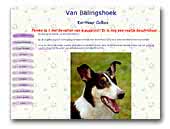 Van Balingshoek Smooth collies
Small smooth collie kennel in the north of Holland. We also like flyball and agility.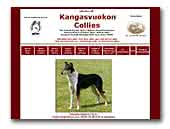 Kangasvuokon Rough & Smooth Collies
Over 20 years dedication to Collies. Our aim is to breed carefully for overall healthy and long living Collies. We have bred or owned 34 Champions, which have over 100 titles. Why not to join our happy and winning team? We sell only the best to Collie enthusiasts.
Collie Rough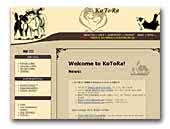 KoToRa Collies Kennel
Collies are our love and passion. Feel invited to check our website. We breed Rough Collies, Border Collies, Smooth Collies and Shetland Sheepdogs. Check out our recent and planned litters, see the shows we have been and browse through large galleries of pictures of adult dogs and puppies.
Collie Rough
Border Collie
Shetland Sheepdog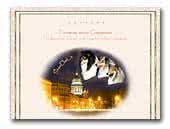 StarDaiLit rough & smooth Collies
StarDaiLit is a smooth and rough collie kennel. Welcome to the site of my kennel STARDAILIT! Here you will find a lot of photos of my collies, their pedigrees, small videos rollers and show results as well as information about collie puppies for sale.
Collie Rough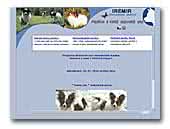 IREMIR
We are the hobby kennel in Czech Republic. We breed our dogs for shows, sports, joys and fun with love. We own dogs from interesting bloodlines from all over the world. You are wellcome to see our website.
Papillon
Chihuahua
American Akita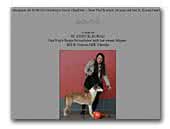 OneWay's Smooth Collies & Chihuahuas
Top Winning Smmoth Collie breeding since 1984 & Chihuahuas since 2006.
Chihuahua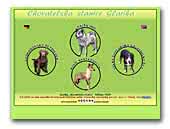 GLARIKA Akita Inu
Akita Inu breed behave, Smooth Collie, Cao de agua Portugues, Grosser Schweizer Sennenhund, and with great love.
Akita Inu
Portuguese Water Dog
Great Swiss Mountain Dog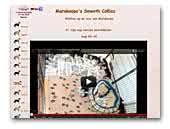 Marakoopa Smooth Collies
We zijn een kleine kennel met schotse herdershond korthaar. Wij fokken soms een nest uit weloverwogen combinaties. Karakter en gezondheid gaan bij ons boven schoonheid. Pups worden opgevoed in huiselijke kring , mede door andere honden.

We are a small breeder of smooth collies.From time to time we have a litter out of a carefully selected combination. Pups are held in the house (and garden)and grow up, socialised and with other dogs.

Health and character are above beauty.They will be vaccinated,and have anti-parasitic treatment and eye examination.The will go with a pedigree.
.

.