Border Collie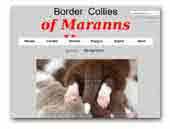 Border Collies Of Maranns Home
Breeder of Border Collies : working lines.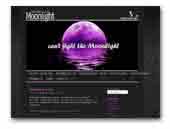 can't fight the Moonlight - Border Collies
We only use studdogs that are open and kind, with a stable character, who are tested for HD an all hereditary eye abnormality's such as CEA and PRA. (preferably incl.) OPTIGEN DNA/CEA TESTED - GENOTYPE NORMAL

Our pups are being raised in our home, from birth they have regular contact with ( our ) children and all sorts of animals. As soon as their able, they go outdoors, for a ride in a car, a stroll in the woods, a visit to a restaurant or the shops in the city. We'd like to make their impressing fase as versetile as possible. Of course they are de-wormed, inoculated and have a pedigree. which means they have a microchip)

Are you interested in a pup from our Kennel, you have the opportunity to have your name put on the list as person interested for a pup from a future planned litter. For this you can send us an e-mail, subject: pup, with your name, address and town, your preference for a dog or bitch, and if you like your preference color.

we wish you lots of surfing-fun our site !!!

regards Diny Damen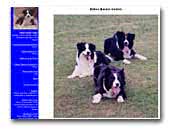 Elthea Border Collies
Border Collies bred for health, temperament, brains and beauty. Our dogs and dogs we have bred enjoy flyball, agility, obedience, working trials, showing and junior handling as well as being loving companions.

All our breeding stock are hip scored, eye & hearing tested and DNA tested for CEA and CL.

Puppies sometimes available to suitable homes. All our puppies are reared in the home and well socialised, and will be Kennel Club registered, eye & hearing tested and insured.

Dogs at stud to approved bitches.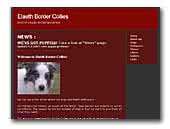 Elaeth Border Collies
Our aim is to breed healthy Border Collies which are capable of performing the job they were originally bred for. We also strive for type, conformation, substance and movement. We will breed for the quality of each dog.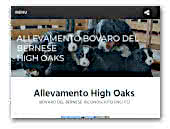 Kennel High Oaks
Kennel High Oaks. Bernese Mountain Dogs and Border Collies near Rome.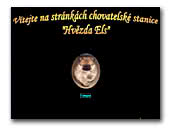 Hvězda Els
Holand sheepdog, border collie and german spitz Kennel from Czech Republic.
Dutch Shepherd Dog
German Small Spitz Orange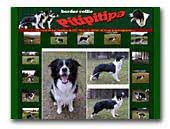 Pitipitipa
Border Collie Kennel, Excelent stallion dog Azer Meg Bor.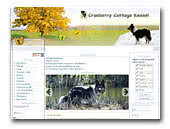 Cranberry Cottage Border Collie Kennel
In Cranberry Cottage Kennel we would like to breed healthy, good temperament border collies for sports, hobby and naturally hopefully for dog shows. Our stock is CEA, Cl, TNS and hip tested. We are looking forward to our A litter in the end of June 2008. For more informations about our dogs and breeding in email or by phone.
Please visit our website!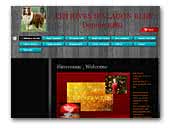 des Rives du Lagon Bleu Border Collie
Border Collie de Spéctacles " Schows " Elevage situé en France - Chiots de qualité LOF / FCI Pedigree Destinés à la compagnie, Sports , Exhibitions , Utilisations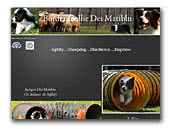 Dei Matiblu Border collie
Border collie kennel, agility, sheepdog, dog show ...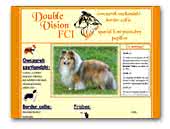 Double Vision FCI
Welcome to shetland sheepdog, border collie & papillon kennel.
Shetland Sheepdog
Papillon
.

.