Latvijas dzinējsuns / Latvian Hound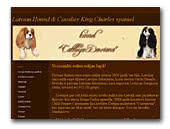 lv-hound.com
Home page of the Cavalier King Charles spaniel and Latvian Hounds of Latvian national breed, their successes, as well as offspring.
Cavalier King Charles Spaniel

Kennel Kurland Danisimus
Kurland Danisimus a German Shepherd dog and the Latvian Hound kennel Latvian. We also have the Russian-European Laika, Dachshund, fox-terrier wire, Retriever Golden.We can buy this puppy.
German Shepherd Dog
Fox Terrier (Wire)
Russian-European Laika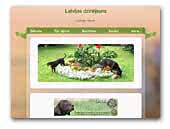 lvdzinejsuns.weebly.com
Latvian national dog breed.