Deutscher Schäferhund / German Shepherd Dog / Berger allemand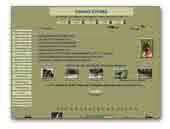 Kennel Chijas Schäferhunde Dogs
Best Dänish/German Shepherds linies. Website with Results Dänish/German and foto's of Dänish Schau.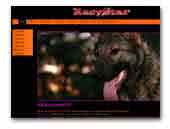 Racystar
Racystar working german shepherd, leonberger, greenland dog and jack russell terrier.

Greenland Dog
Jack Russell Terrier
Leonberger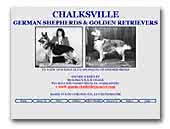 Chalksville
German Shepherds & Golden Retrievers
Chalksville Breeders Of Show Quality German Shepherd Dogs & Golden Retrievers since 1986.

Based In Leicestershire, England.
Golden Retriever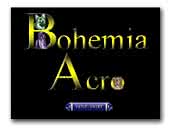 BOHEMIA ACRO
Top dogs kennel.


Shih Tzu
Australian Shepherd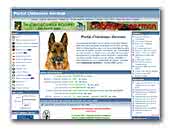 Portal Ciobanesc German
Portal Ciobanesc German.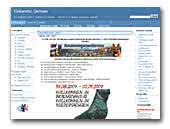 ciobanescgerman.com
All about German Shepherd Dog.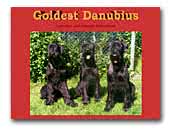 Goldest Danubius
Giant schnauzer black and German Shepherd from Czech republic.

Schnauzer Giant black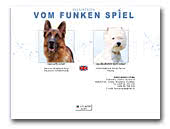 vom Funken Spiel
Our kennel breeds German shepards since 1983. From 90-96 we breeded in Germany under the name Yugobox. We continued are breeding in Croatia under the current name. Our greatest sucsses was Honda vom Heilbronner Schloss (V1 Junghundklasse Hundinnen) 1994 in Bremen.

Next year she was a VA 9 in Hamburg. Now we have a great number of top quality show dogs, ad promising puppies. We are also a hobby breeder that breeding quailty show and pet Westies for 14 years.
West Highland White Terrier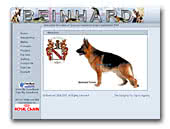 BEINHARD KENNELS
• Established 1969. • Well socialised puppies,
• KC registered. • Tattooed. • Wormed • Insured
• Parents hip x-rayed, • Excellent temperaments.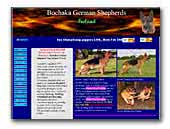 Bochaka German Shepherd Dog Kennels
Bochaka German Shepherd Dog Kennels is a small German Shepherd Dog breeder and show kennels located in Rush, north of Dublin. This was the original Irish Gsd website, now revamped with video clips, show video, LIVE puppy cams, bookstore and lots of other stuff.
.

.