Petit chien lion / Lowchen / Little Lion Dog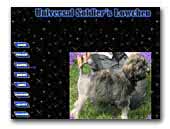 Kennel Universal Soldier´s Löwchens
Puppies, Pictures, pedigrees, shows.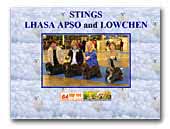 STINGS Lhasa Apsos
We are one of the oldest LA breeders in Sweden with more than 30 years in the breed. Our breeding is represented all over the world, but still not Africa.
Lhasa Apso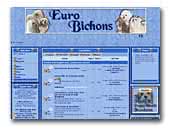 Eurobichons
Worlds Only all Bichons Breeds global forum, the best place for up to date veterinary health advice, training, grooming, pet ownership, laws in Uk, USA, Ireland, Import regulations, Fun and games, Rescue information and Tricks doggy modelling and lots more for owners of Bichon Frise, Havanese, Bolognese, Lowchen, Maltese and Coton Du Tulear. Register today to make this site the best in the world for both the doggy owner and his faithful friend.
Bichons Frise
Havanese
Bolognese
Maltese
Coton de Tulear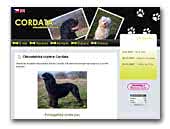 kennel Cordata
The family kennel of Lowchen and Portuguese water dogs. More informations about our dogs and litters you can find on our webpages.
Portuguese Water Dog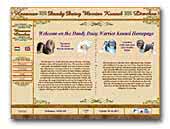 Dandy Daisy Warrior Kennel
Bichon Havanese and Löwchen Breeds. All information from my dogs, males, females, puppies, show result, standards, chocolate havanese male ...
Havanese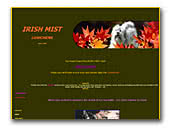 IRISH MIST Lowchens
Small selective breeding of high quality Lowchens in Sweden. The kennel is celebrating its 25th Anniversary in the Lowchen breed, 1983-2008. New litters planned for this year.

You are always welcome to ask anything about the breed, I will do my very best to answer. My e-mailaddresses you can find on my webpage.
Italian Greyhound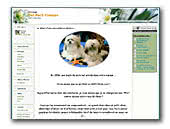 Del Pech Tolosan Lowchens
Del Pech Tolosan is a little familial kennel ... Four Lowchens live whith us at home always free. No many litters, but babies growing up in the house and participate each day in our family life ...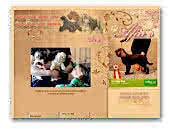 Afire's kennel
Breeder of American Cocker Spaniels, American Water Spaniels and Löwchens. Wellcome to our site!
American Cocker Spaniel
American Water Spaniel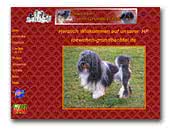 loewchen-grundbachtal.de
Unsere kleine Löwchenzucht, sehen Sie mehr auf unserer Homepage.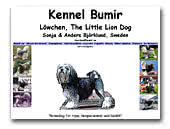 Bumir Löwchen
Breeding for type, temperament and health.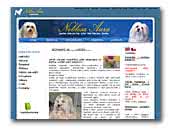 Noblesa Aura Lowchens
We have bred lowchens since 1991. Champions, show results, puppies, pedigrees, lowchen history, photos.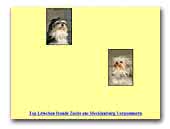 Löwchen aus Mecklenburg Vorpommern
Hier erfahren Sie alles über unsere Löwchen und die Zucht unserer Löwchen. Das Löwchen ist ein intelligenter, liebenswerter kleiner Familienhund, immer lustig und freundlich, sehr gelehrig und anpassungsfähig. Das Löwchen eignet sich sowohl für Familien mit Kindern als auch für ältere Leute.

Es geht gerne spazieren, läuft neben Fahrrad oder sogar Pferd, kommt aber auch mit kleineren Spaziergängen (bei älteren Leuten) aus. Das Löwchen eignet sich auch für Anfänger. Zeitweise bestgeprägte Welpen aus liebevoller Hausaufzucht NUR in allerbeste Hände zum fairen Preis abzugeben.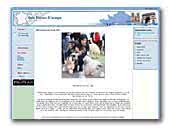 Elevage des Pluies d'Orage
Elevage de petits chiens lions situé à Lens (France, 62). Chiens élevés en famille, dans le respect du standard, au contact d'autres animaux.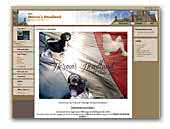 Herma's Headland Kennel
Breeding of Little Lion Dog in France with passion.




.

.