Bichon Havanais / Havanese / Havaneser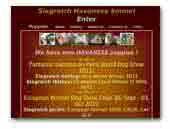 Siegreich kennel
Information and photos about Bichon Havanese, Bolognese, Sarplaninac breeds and our breeding.


Bolognese
Sarplaninac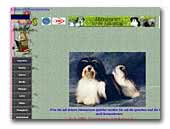 Havaneser vom Salzetal
All has startet 1991, we breed Havanese sussesfull.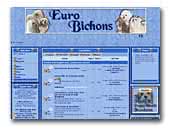 Eurobichons
Worlds Only all Bichons Breeds global forum, the best place for up to date veterinary health advice, training, grooming, pet ownership, laws in Uk, USA, Ireland, Import regulations, Fun and games, Rescue information and Tricks doggy modelling and lots more for owners of Bichon Frise, Havanese, Bolognese, Lowchen, Maltese and Coton Du Tulear. Register today to make this site the best in the world for both the doggy owner and his faithful friend.
Bichons Frise
Bolognese
Lowchen
Maltese
Coton de Tulear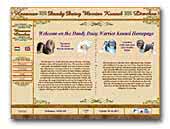 Dandy Daisy Warrior Kennel
Bichon Havanese and Löwchen Breeds. All information from my dogs, males, females, puppies, show result, standards, chocolate havanese male ...
Löwchen


PEDORO HAVANESER FCI/VDH/VK
The Havanese is a dear and flexible companion for the whole family. Cccasionally we have puppies of excellent breed dogs. The dogs live with us in a house and are a part of our family.

We attach importance to healthy and typeful puppies. Our breed is subject to the strict breed regulations of the VDH/VK. Investigations on Katarakt and Partella are natural. Look at yourselves our homepage!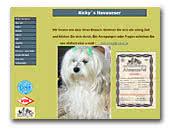 Ricky's Havaneser
Rickys Havaneser grüssen aus Berlin.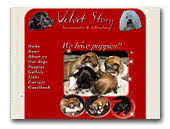 Velvet Story Kennel
Havanesers & labradors. Home of havaneser JWW-06 & MULTI CH A Maiden Effort's Kaiparinha and labrador retriever CH Velvet Look Tankaram.
Labrador Retriever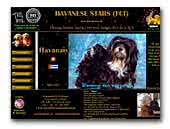 HAVANESE STARS (FCI)
Elevage familial depuis 1993 avec Label de qualité de la Société Cynologique Suisse. Elevage de Havanais le plus titré en champions de Suisse.

Hobby Zucht seit 1993 mit Goldenem Gütezeichen der Schweizerischen Kynologischen Gesellschaft. Die höchste mit Schönheitschampions betitelte Havaneserzucht der Schweiz.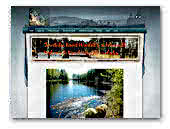 Winslett´s
American Akitas & Terrier Brasileiros
Bichon's and akitas with love for about ten years now. We are a small homekennel located in the middle of Finland. We have bred some Fin & Int. Ch and lots of "sofa-champions" to be loved. Litters occasionally. Enquieries are welcome!
American Akita
Brazilian Terrier
.

.