Boston Terrier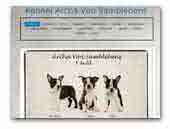 Kennel Vust Mellegaard
A small kennel for breed of Boston Terrier and French Bulldog of very heigh helth and standard.
French Bulldog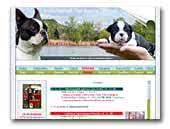 Od kopce Zebína
Boston Terrier breeder from the best bloodlines. Occasionally sale of puppies.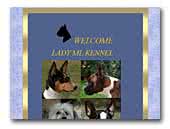 Lady ml kennel
We are breeding in Italy Boston terrier, Chinese crested dog, Boxer and Basenji for show and family. Puppies, quality, character and show.
Chinese Crested Dog
Boxer
Basenji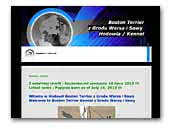 z Grodu Warsa i Sawy
Bostn Terrier Kennel
Welcome to Boston Terrier Kennel z Grodu Warsa i Sawy. We encourage You to visit our website and check the news. We opearte since 2001 and specialize in Boston Terrier. Currently have 4 champion females.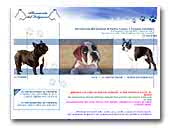 Allevamento del Solgimar
I nostri cani sono tutti controllati per le patologie delle varie razze. Alleviamo tenendo conto della Sanita', del carattere e non per ultima della morfoligia.
Boxer
French Bulldog
Brussels Griffon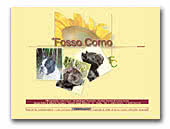 Allevamento di Fosso Corno
"di Fosso Corno" kennel, Cane Corso Italiano, French Bulldog & Boston Terrier. Home of national, international and several countries champions! We breed for health, temperament and tipicity with passion and love.
Cane Corso Italiano
French Bulldog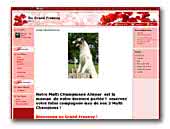 Le Grand Fresnoy - Borzois and Bostons
Specialist in Borzois and Boston terriers more than 590 champions !

Come to share our passion and see some of our champions !! All our puppies are raised at hom in family !
Borzoi


Kingsline Boston Terriers & Bull Terriers
Brian and Fiona King live in Essex, England and have an active interest in the promotion of Bull Terriers and Boston Terriers and are involved in the management of clubs as Secretary to the South Eastern Counties Bull Terrier Club (UK) and, until recently, Show Manager of the Wickford, Basildon & District Canine Society, with whom Brian maintains close ties. Brian is also the South Eastern co-ordinator for The Bull Terrier Club (UK) Welfare Trust. They are also members of The Boston Terrier Club (UK).
Bull Terrier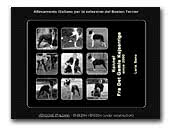 Fra Det Gamle Kejserrige
Breeder of Boston Terrier since 2000. Puppy and adult occasionally available. Stud service available at approved bitch.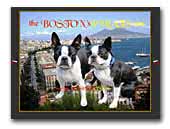 Boston's Pirats
Il Boston Terrier in Italia.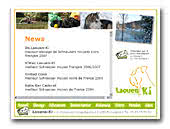 Laouen-Ki
In our website, you can see all of our dogs, pictures, pedigrees, show results in France and other country, puppies ... for the moment only in French, but as soon as possible in English. Thanks for visiting.
Giant Schnauzer
Standard Schnauzer
Miniature Schnauzer
Alaskan Malamute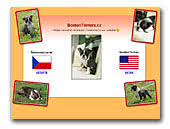 BALADER Boston terrier
Kennel - Boston terriers - Show, Puppys.




.

.