Xoloitzquintle / Xoloitzcuintle / Mexican Hairless Dog / Chien nu mexicain

/ Mexikanischer Nackthund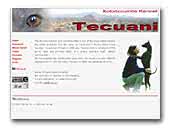 Xoloitzcuintle Kennel Tecuani
We are engaged the Xoloitzcuintle (standard and intermediate size). Our kennel has been officially registered in FCI with the name "Tecuani", the certificate № 6792.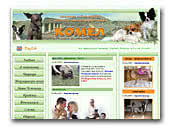 KOMEL Chihuahuas
Chihuahua's kennel from Russia.
Chihuahua


Kennel Miljøsablo
Breed of Schnauzer and Xoloitzcuintle. Welcome to visit our site!

Schnauzer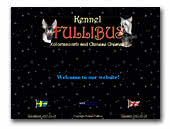 Kennel Fullibus
We have a small familiybreeding with Xoloitzcuintle and Chinese Crested. Welcome to visit our website!
Chinese Crested Dog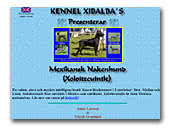 XIBALBA'S Xoloitzcuintle
We have been breeding Xoloitzcuintle (Standard) since 1996. You are very welcome to visit our site!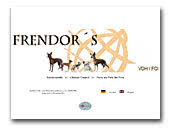 Frendor's
Breeder of Top Quality hairless dogs, sinc we more than 15 years. Our Dogs are registrered with FCI/VDH.
Chinese Crested Dog
Peruvian Hairless Dog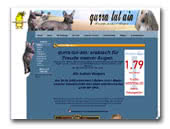 qurra-tul-ain
We breed wonderful hairless dogs. All dogs raised up in our family with much love and care. They live with us in our house and garden as a part of our family. Our breeding based on fantastic international champions with very interesting and finest bloodlines. The dogs are healthly. They are very beautiful and have an excellent charakter. We are member of the VDH and CER.

Wir züchten wundervolle mexikanische Nackthunde und chinesische Schopfhunde. Alle Hunde werden in der Familie mit viel Liebe und Sorgfalt aufgezogen. Sie leben mit uns in unserem Haus und Garten und sind Teil unserer Familie. Die Elterntiere sind internationale Champions mit sehr interessanter und hochwertiger Abstammung. Die Hunde sind gesund und sehr schön mit einem hervorragenden Charakter. Wir sind Mitglied im VDH und im Club für Exotische Rassehunde.
Chinese Crested Dog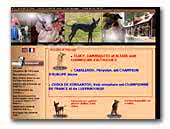 de KORRANTOH
Xoloitzcuintle, Chien nu du Pérou
Elevage passion de Chien nu du Pérou petits et moyens.Nombreux titres et champions.

Xoloitzcuintles miniatures Elevage passion. Nombres titres et champions. Demandes bienvenues !
Peruvian Hairless Dog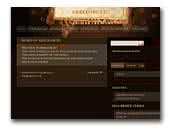 Sheldobchi
Small hobby breeder who shows Smooth and Long coated chihuahuas, miniature and intermediate mexican hairless in the UK.
Chihuahua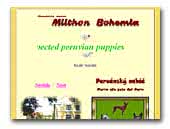 Kennel Milthon Bohemia
We have a small family breeding with Xoloitzcuintle and Perro sin pelo del Perú. Welcome to visit our website!
Peruvian Hairless Dog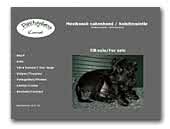 Pohlhöjdens kennel
We are a Swedish breeder of the very nice breed Xoloitzcuintle, intermediate size!

The Xolos  has been our favorite since nearly 10 years ago.
Welcome to contact us!
Kind regards,
Suzanne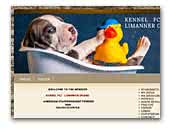 Kennel FCI LIMANNER GRAND
American Staffordshire terrier and xoloitzcuintle (mexican hairless dog, xolo) intermediate and miniature size.
American Staffordshire Terrier
.

.