Chinese Crested Dog / Chien chinois à cręte / Chinesischer Schopfhund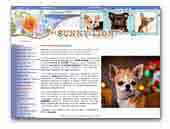 Kennel FCI SUNNY LION
Все о породах бульмастиф, пекинес, китайская хохлатая на сайте питомника Sunny Lion. Стандарты, содержание, уход, воспитание и дрессировка, галерея, забота о здоровье, выбор щенка, щенки на продажу.
Bullmastiff
Pekingese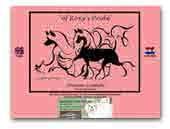 of Roxy's Pride Chinese Cresteds
Visit our homepage and meet worlds most adorable Chinese Cresteds.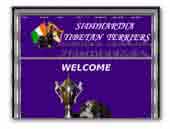 Siddhartha Tibetan Terriers
Siddhartha Tibetan Terriers are a small successful kennel placing much importance on health, temperament and type and are grateful for the diligent efforts of those breeders who came before us. Our furry speed bumps are micro-chipped, hip scored, eye tested annually, and face the world with humour, attitude, a zest for loving and living.
Tibetan Terriers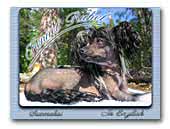 Kennel Rahel
Kennel Rahel is a little home-kennel in the heart of Häme. Our aim is to breed well balanced, healthy, and naturally hairless, and well-sized Chinese Cresteds, and I as naturally erected ears as possible. And nice and good quality, outgoing, healthy and naturally hairless Peruvian Hairless Dogs.

All our liters has being carefully planned, and think about the litters to come, how these particuliar litters will serve the upcoming ones. We breed every litter at home enviroment, with great deal of love, care and attetion, every puppy and old dog is a family member to us, and we won't sell nor place them away, as their breeding or show career is over. They will grow old amongst us.
Perro sin pelo del Peru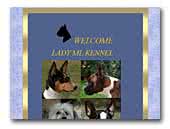 Lady ml kennel
We are breeding in Italy Boston terrier, Chinese crested dog, Boxer and Basenji for show and family. Puppies, quality, character and show.
Boston Terrier
Boxer
Basenji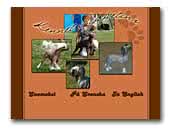 Sippelins Kennel
We have a little home-kennel breeding in Finland. We have Chinese Crested dogs.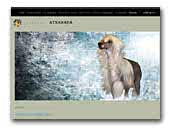 ATXARREA Kennel
ATXARREA Kennel - only Chinese Crested Dog.




.

.