Appenzeller Sennenhund / Appenzell Cattle Dog / Bouvier appenzellois

Kennel Queen Elsa
Breeding bernese mountain dog and now also appenzeller mountain dog deal with almost 10 years. Behind that time arise from our breeding already much best - selling individuals, but also very much lubricator bis families. Ours aim is escalation long age in breeding and support health pages breeding. Deal with also training dogs and pay work at school for dogs.
Bernese Mountain Dog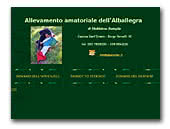 Allevamento amatoriale dell'Alballegra
Nelle campagne del vercellese alleviamo con passione e serietà il Bovaro dell'Appenzell, il Bovaro del Bernese ed il Bassotto tedesco. Cuccioli disponibili.
Bernese Mountain Dog
Dachshund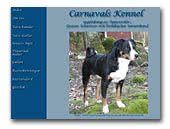 Carnavals kennel
Welcome to kennel Carnavals. If you want more information, please mail us or give us a call.
Britt Klingeborn


Entlebuch Cattle Dog
Great Swiss Mountain Dog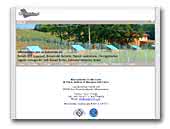 CA' DEL CORSI Kennel
Our dogs has been selected for dog shows and character since 1989.
Bernese Mountain Dog
American Akita
Romagna Water Dog
Miniature Pinscher
Jack Russell Terrier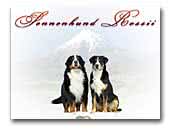 Kennel Sennenhund Rossii
Welcome to our website!

Bernese Mountain Dog
Great Swiss Mountain Dog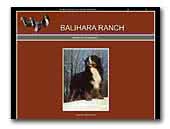 Balihara Ranch FCI Kennel
- Swisss Mountain Dogs
Balihara Ranch FCI Kennel - mostly 20 years experience with the Bernese Mountain Dog´s and other Swiss Mtn. breeds´  breeding, home of winning Champions - Berner, Appenzeller, Entlebucher , Greater Swiss Mountain Dogs. Feel free to contact us for more information.
Dipl. Ing. Jana Stefancova .
Bernese Mountain Dog
Entlebuch Cattle Dog
Great Swiss Mountain Dog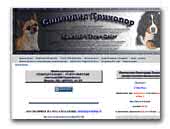 Splendid Three Color - Sennenhunds
We have a small kennel. We love the Bernese Mountain Dog, Greater Swiss Mountain Dog, Entlebucher Mountain Dog and Apentseller Mountain Dog. Occasionally we have puppies. All dogs in the kennel are tests of health.

We also love Chihuahuas and Russian Toy!
Beauceron
Great Swiss Mountain Dog
Entlebuch Cattle Dog
Russian Toy
Chihuahua
Papillon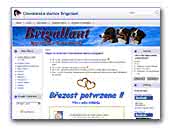 Brigallant
Kennel Brigallant... Dealing with Appenzell sennenhud dog breeding. We have one female Briga Dakam in station. Appenzel is very active breed. We tried many dog sports with Briga like Agillity, Flyball, Corsing, Courses in basic abedience and so on. So she likes swimming, loves throwing the ball and friesbee. For more informations, visit our website.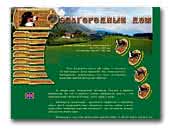 Kennel Iz Blagorodnogo Doma
Specialized Kennel of Swiss Sennenhunds "Is Blagorodnogo Doma" was registered in RKF(FCI) in 1999. The main task of our work is breeding dogs with salubrity and stable psyhic. Puppies of show and pet classes are growing up equally well.

Among our dogs, borned in our kennel, World's and Europe's Champions of different years. We are happy with our dogs and we would be glad to make you some more happy too. Welcome!
Entlebuch Cattle Dog
Great Swiss Mountain Dog
Appenzell Cattle Dog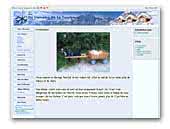 du Domaine de la Tourbiere
Nous sommes un élevage familial et non industriel, situé au sud de la Lorraine près de Nancy et de Metz. Nos chiens vivent avec nous et sont en box uniquement la nuit, car il est trop dangereux de les laisser en liberté. Nous avons 3 races, nous avons le temps de nous occuper de nos loulous. C'est pour cela que nous n'avons jamais plus de 2 portées en même temps.

Nous sommes 2 à nous occuper de l'élevage. Mon ami gère une exploitation agricole où nos loulous passent la journée en liberté à jouer ou à travailler. Pour ma part, je travail à mi-temps dans une clinique vétérinaire en tant qu'assistante et donne des séances de comportements canins.Mes toutous me suivent pour travailler et nous allons également ensemble en zoothérapie dans les maisons de retraite. Ils passent beaucoup de temps avec nous. Une partie de nos chiens vivent à la ferme, l'autre dans notre maison. Nos chiens sont notre passion et notre vie.
Pyrenean Sheepdog - smooth faced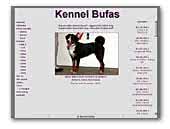 Kennel Bufas - Appenzeller Sennenhund
Appenzeller Sennenhund / Appenzell Catledog - Danish Kennel with working appenzellers.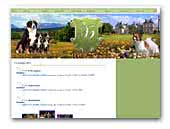 'Eberron' FCI-RKF Kennel
FCI-RKF Kennel "Eberron" With us living dog breeds: Appenzeller Mountain Dog, Greater Swiss Sennenhund and the Bernese Sennenhund. And as Papillon.
Great Swiss Mountain Dog
Bernese Mountain Dog
Papillon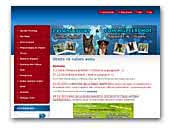 Plané louky & vom Nilpferdhof
Our small kennel has working german shepherd.

FCI kennel vom Nilpferhof we have more than 10 years experience with Appenzell. We have havanna female (HD, ED, PL 0/0) and we want produce healthy, good character, excellent exterior and also havanna puppies. Our female has many working exams (tracking, obedience, protection) she is preparing for IPO. We have working malinois. Our females are very fast, high drive, temperamentful and healthy. Our first female is preparing for IPO3 championships. We are waiting puppies! More info:,,,
German Shepherd Dog
Belgian Shepherd Dog - Malinois
.

.