Australian Cattle Dog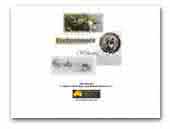 AUSTRALIAN CATTLE DOGS ENCHANTMENT
Awesome Red & Blue Heelers out of working parents with championship backgrounds. Excellent disposition, conformation & intelligence. Our dogs are wonderful companions as well as working dogs. Please visit our website for photos and additional information.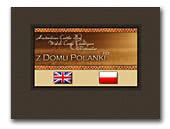 z Domu Polanki FCI
A small but professional kennel Australian Cattle Dog & Welsh Corgi Cardigan. Important for me is healthy, beauty and temperament. If you wanted meet from my dogs, and me please visit my www.
Welsh Corgi Cardigan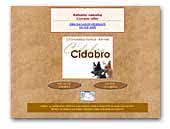 CIDABRO kennel
We breed ACDs and schipperkes for sport and show. Our dogs are our family members.

You are welcome.
Schipperke
Bohemian Shepherd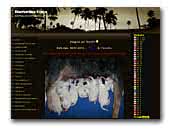 Diamantina Force
I am a breeder of Australian Cattle Dog in Poznan, in Poland. My assumption breeding is: healthy dogs, only with PRA A, bilateral hearing and show quality :)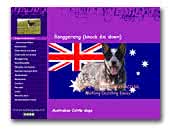 Banggereng Australian Cattledogs
New breeder in the Netherlands, breed under the rules of RvB/ FCI and the ACD-breederclub.

All pups will be growing up in the family and get all their healthchecks and hearingtest at 6 weeks. We try to breed healthy, working dogs who're our best friend and joy.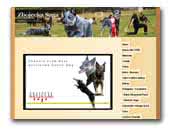 Hodowla Zbójecka Saga
Australian Cattle Dog
Anyone who loves dogs, dreaming about a dog and wants to have a dog, the dog for him. Australian Cattle Dog is a dog unique. This dog, love, fidelity, great adventure.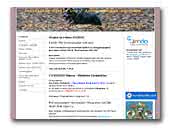 Dinastii Mich FCI Kennel
Australian Cattle Dog
ACD - our dogs are working Obedience, Agility, Frisbee & also Show winners.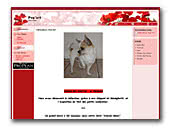 POP'ART
Stud cattle dog (import république tchèque) - chihuahuas chocolate, blue and classics colors.
Chihuahua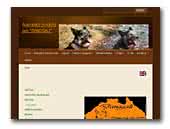 Danggali
We are a small kennel breeding only 1 litter per year. All our pups are raised inside and are handled by many people and children since birth.  We strive to breed good quality, healthy, strong and sound pups for work, show or pet.  Demand for our pups is far greater than supply, however quality is more important to us than quantity.

We are not a "for profit breeder". Puppies are produced to provide us with new contenders and only  after many hours of research into pedigrees & bloodlines, (searching for the "right" match as opposed to the number of champions, color or location), health tests (HD, ED, PRA-prcd) and screening on breeding individuals, and numerous other criteria in an attempt to make each litter an improvement on the last.

Our breeding aim is to breed high quality ACDs with conformation to ACD standard, socialized puppies, suitable to live in a family.

Puppies are on a strict worming and vaccination schedule.  They are socialized with our dogs and family.  We believe that the more social a puppy is  -  the better dog he/she will make.

Puppies are BAER tested (brain-stem auditory evoked response), and microchipped.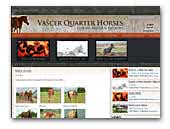 Vascer QH & ACD
Australian Cattle Dogs living on a Quarter Horse Ranch as healthy, happy and athlethic members of our family. Check us out!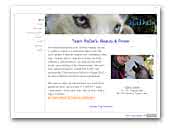 Team RaDai's -Beauty & Power
Working dog is only dog. Siberianhusky Kennel in Finland.
Siberian Husky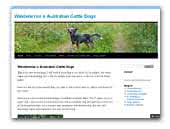 Windwarrior's Australian Cattle Dogs
I have owned ACDs since 1994 and bred ACDs since 1996. My breeding stock is mostly basing Australian imports and their offsprings. My foundation dogs come from Pavesi Kennels. I breed 1-2 litter per year.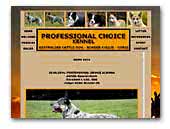 PROFESSIONAL CHOICE Kennel
Australian Cattle Dog - Border Collie - Welsh Corgi Pembroke The Professional Choice Kennel was created in 2011 in Europe, Hungary. The name refers to we feel love for dogs and horses, as well as pursuit to more and better results. The main profile of our kennel is shepherd dog breeding, which is perfect for horse lover people also.

The Border Collie from the borderlands of England and Scotland herding mainly sheep, while the Australian Cattle Dog herding huge cattle such as Welsh Corgi Pembroke, but all of them types are great for follow the horse riders. In addition, these three types general properties is the versatility, so the owners can play sports, go to show, go a variety of exhibitions, or do rescue dog training with them. We try our dogs in most areas and belief at compliance the best interests and abilities. In the last three years our dog herding sheeps, do agility and attended in obedience and rescue dog training. We attach great importance to participation the national and international dog shows, which is show a lot of cup, diploma, ribbon and gold braid.
Border Collie
Welsh Corgi Pembroke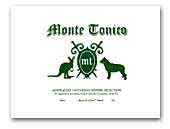 Monte Tonico Australian Cattledog
Monte Tonico Australian Cattledogs kennel. Top quality puppies from the most prestigious australian bloodlines. World, European and Cruft's winning dogs.