Australian Kelpie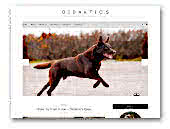 Kennel Didaktic's
We breed top quality MinPins and Australian Kelpies in home environment.
Miniature Pinscher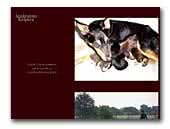 sonntag.nl/kelpie
Small Kelpie breeder in France. We aim to breed healthy dogs with good temperaments and capable of using their brains.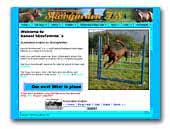 Skovfarmen's Australian Kelpies
Kennel Skovfarmen's is an Australian Kelpie Kennel registrered by the FCI and the Danish Kennel Club. We are breeding Australian Kelpies in our home invironment.

Our mission is to breed healthy, mentally sound dogs with desire for and ability to work. Our puppies have FCI/DKK papers and pedigree. Our puppies are socialised and raised with children, cats, other dogs, cows and horses.

Puppies are only sold to active homes.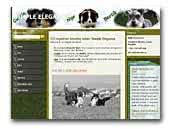 Simple Elegance
Breeding station of sporty border collies, shelties and autralian kelpies.
Border Collie
Shetland Sheepdog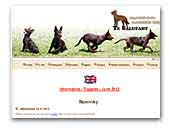 'Te Salutant' - Sport Kelpie Kennel
Small kennel specialized for heathly, temperament and strong doggies. Kelpies special for Agility, Flyball, Frisbee and next dog-sports, for shows and of course as amazing pet.
.

.