Căo da Serra da Estrela / Serra da Estrela Mountain Dog

/ Chien de la Serra Estrela / Serra da Estrela-Berghund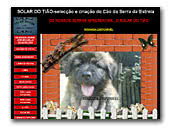 Solar do Tião
A new breeder of Estrela Mountain dog ... this beautiful portuguese breed.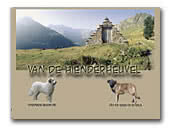 Kennel van de Hienderheuvel
We made this website to get in touch with people who like the Pyrenean Mountaindog and Cão da Serra da Estrela.
Pyrenean Mountain Dog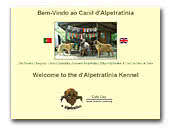 d'Alpetratínia
The reference in the Smooth-Haired Estrela Mountain Dog! Long-haired Estrelas from outstanding lines! Breeding exceptional animals since 2002! Despite our over 15 show champions, we focus our selection programme in woking ability and health!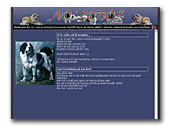 No'Lobos kennel
No'Lobos kennel breeds Pyrenean Mastiff and Cão da Serra da Estrela. We also have a Cão da Serra de Aires. We've had Pyrenean Mastiff since - 96, Cão da Serra da Estrela since - 95 and Cão da Serra de Aires since 2005. If you want to know more about us and our dogs, please contact us!
Pyrenean Mastiff
Portugese Sheepdog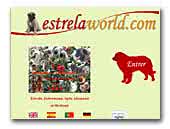 Lords of the Valley of the Isle
Portuguese breeder of selected Estrela MD, LOF registered, breeders international champions, for shows, work (flocks, obediance, team and tracking) or company, dogs bred in France, in family near horses and goats.

DNA Identification and parentage for the pedigrees, hearth, hips and eyes deseases detected, strows of frozen semen for stud service. Great quality in a great look for a great mind ! Thanks for visiting us.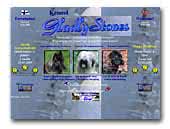 kennel GladlyStones
Our kennel is so-called home kennel where our dogs live with us as equal family members. We breed Cao da Serra de Aires (Portuguese Sheepdog) and Estrela Mountain Dog. Maybe something days Belgian Shepherd Tervuerens litter.
Portuguese Sheepdog
Tervueren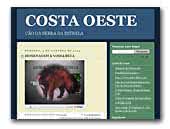 Costa Oeste Estrela Mountain Dog
Breeding the Estrela Mountain Dog since 1996, in Portugal, we collected many champions titles and winning podiuns. In our oficial website canildacostaoeste.com is possible to see more details about us and our dogs.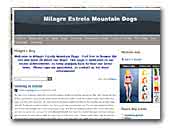 Milagre Estrela Mountain Dogs
We are a small Estrela kennel based in the North West of England.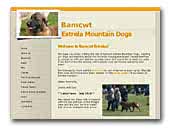 Bamcwt Estrela Mountain Dogs
Small Estrela kennel based in Yorkshire, England.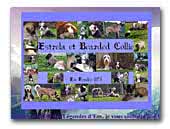 Des Légendes d'Eos
Des Légendes d'Eos est un élevage familial, ou règne amour et passion pour l'Estrela (montagne de tendresse) & le Bearded Collie (berger au grand coeur). Chiots LOF, pucés, vaccinés, naissent & grandissent dans un cadre familial au milieu des adultes.
Bearded Collie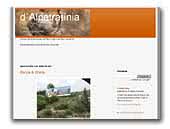 d'Alpetratínia Kennel
Estrela Mountain Dog Breeder Short and Long Hair.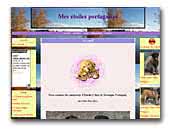 Mes étoiles portugaises
"Découverte d'une superbe race l'Estrela (chien de montagne portugais), je suis une passionnée de cette magnifique race. L'Estrela est un chien de garde, proche de ses maîtres, adorant les enfants et très dissuasif mais non mordant avec les étrangers. De temps en temps, nous avons des chiots. Ils sont LOF, pucés, vaccinés, élevés en famille avec les adultes. Alors n'hésitez pas à venir faire un petit tour sur notre site, pour découvrir nos étoiles, bonne visite"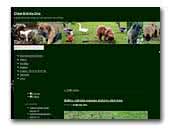 chienestreladog.com
La meute d'Estrela de Chesapeake Bay se situe en Bourgogne où les chiens vivent parmi les animaux qu'ils surveillent sur un hectare de terrain.
Bienvenue à la maison.

The Estrelas of Chesapeake Bay are located in Burgundy and are taking care of domesticaded animals in a big field.
Welcome at home.

Die Hunde von Chesapeake Bay leben mit anderen Tieren in Cote d'Or auf einer grossen Wiese.
Wilkommen zu Hause.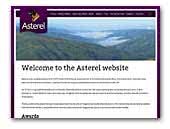 Asterel Estrela Mountain Dogs
The top winning kennel of Estrela Mountain dogs in the UK. Established in 1977.Home of top winning dogs, top stud dogs & top brood bitches.


.

.