Chart polski / Polish Greyhound / Lévrier polonais / Polnischer Windhund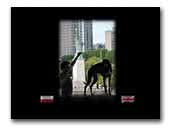 Djuszes - afghan hound & polish greyhounds
Welcome to visit our webbsite.


Afghan Hound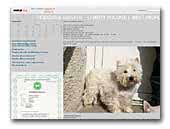 ABIGEUS FCI - Westie and Chart Polski
Abigeus is a home kennel that breed high quality west highland white terriers and Chart Polski (Polish sighthounds) with love and family environment. We have got 20 years of experience with dogs. Our dogs have always lived with us in the house and they have a big garden to play in.

We live in the southern Poland, Wrocław - the capital city of Lower Silesia. We breed for temperament, beauty and type using best European bloodlines. Abigeus offer exclusive puppies for professional breeders and loving homes.
West Highland White Terrier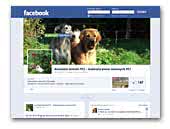 ACALANTIS Kennel FCI
Kennel with long tradition and experience. Puppies for breeding and shows. We own dogs with tittles of World Winner, Youth World Winner, Polish Champion, Youth Polish Champion, Swedish Champion, InterChampion, Polish Winner, Multi-BIS!!! Acalantis is home kennel, we don't keep our dogs in cages outside. Main breeder is engineer zootechnician, dog handler and diplomed behaviorist which is giving care of puppies with lot of knowledge about raising dogs with using natural methods. We give huge attention to aspect of socialisation.
Tibetan Mastiff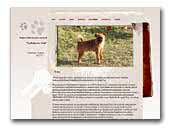 Gryfonikowy świat
Domowa hodowla psów rasowych
Hodowla psów Gryfonikowy Świat.

Breeding dogs Gryfonikowy Świat.
Small Brabant Griffon
Brussels Griffon
Belgian Griffon
Borzoi
Russian Toy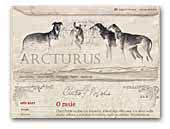 Arcturus - Chart Polski
One of oldest active Kennel of Chart Polski. Most of Chart Polski on World have in pedigree ARCTURUS dogs. Dogs from our kennel have most of title available to reach on Dog Show rings as World Winners ( 6 times ), Multi - Euro Winner , Interchampions etc, etc. Dogs from our kennel are also winning on coursings. Our dogs won 3 times Polish Coursing Cup. Kennel ARCTURUS was choosen 3 times as the Best Kennel Of Chart Polski by Chart Polski Club in Poland.

Jedna z najstarszych aktywnych hodowli Chart Polskiego. Psy z przydomkiem ARCTURUS są w rodowodach wiekszosci Chartow Polskich na swiecie. Psy z naszej hodowli osiagnely wiekszosc dostepnych na ringach Psich wystaw tytulów, takich jak Zwycięzca Świata ( 6 razy ) , wielokrotnie Zwycięzca Europy , Interchampion i Chempionaty krajowe wielu krajo Europejskich. Naszy psy zweciężają rónież na Coursingach. Nasze psy wygrały 3 krotnie Coursingowy Puchar Polski. Nasza hodowla zostala 3 krotnie wybrana Najlepszą hodowlą Chartów Polskich przez Klub Charta Polskiego w Polsce.
.

.