Petit Brabançon / Small Brabant Griffon / Griffon Petit Brabacon
Kleiner Brabanter Griffon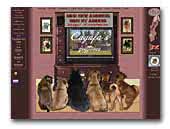 Cayafa's Griffons
Top Griffons in north of Sweden. Welcome to visit us. The site is in both swedish and english.
Griffon Bruxellois
Griffon Belge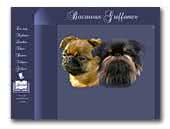 Bocawas Griffons
Small breeding of Griffons in Nortwest of Sweden.
Griffon Bruxellois
Griffon Belge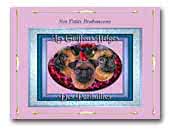 Petits Brabançon des Patibullies
d'adorables petits chiens rares à découvrir a 1h30 de Paris.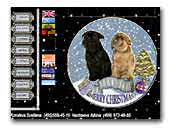 KOROLEVSKY FAVORIT
Russian breeding Kennel RKF FCI Korolevsky Favorit Our breeding principles are getting griffons with the best anatomy possible. We try to judge our dogs fairly and correctly and make them better by means of good selection of pedigree couples aiming at getting healthy offspring first of all.

This also concerns psychic balance and pedigree behaviour of griffons who are actually real dogs - companions, affectionate and fearless.
Griffon bruxellois
Griffon belge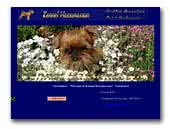 Kennel Hassunassun
Griffon Bruxellois and Petit Brabancon in Finland.
Griffon Bruxellois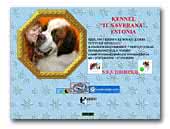 KENNEL IT`S SVERANA
Greetings from Estonia. At us 7 breeds of dog. Welcome!
Basset Hound
Bulldog
Fox Terrier Smooth
Japanese Chin
King Charles Spaniel
St. Bernard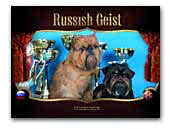 Kennel 'Russisch Geist'
Welcome on pages of our kennel!!! The Breeding in our kennel is directed on Griffon (all types), King Charles Spaniel, Yorkshire Terrier and Chihuahua.

This is a upscale dogs, have correct anatomy, possessing healthy phyche and strong health. Exactly such dogs can become the real friends for long years!!!
Brussels Griffon
Belgian Griffon
Yorkshire Terrier
Chihuahua
King Charles Spaniel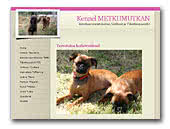 Kennel METKUMUTKAN
Breeding on a small scale of Estrela Mountain Dogs, Griffons and Tibetan Spaniels in North Ostrobothnia of Finland.
Estrela Mountain Dog
Brussels Griffon
Belgian Griffon
Tibetan Spaniel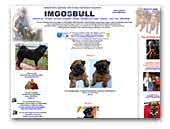 IMGOSBULL Kennel
Welcome at the Kennel IMGOSBULL. The kennel IMGOSBULL is one of the conducting centres of breeding Bruxellois Griffon in Russia since 1997. We are bred of dogs more than 25 years and the love to dogs became one of the main enthusiasmes in our life!

In our kennel we use of blood of the best domestic and European of breeding. Our dogs participate and have win at the largest dogshows in Russia, and in Europe. In our kennel you can buy puppy for show and breeding career. Please visit our webpage for more info regarding our dogs and if you have any questions please contact us!

...Kennel Imgosbull's Tibetan Mastiff! We have the best bred Chinese bloodlines. We are breeding since more that 30 years and our aim is to breed top dogs with utmost quality.
Griffon Bruxellois
Griffon Belge
Tibetan Mastiff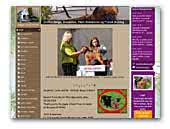 Crémetoppen's Kennel
Breeding with emphasis on healthy and functional dogs.
Brussels Griffon