Drotzörü Magyar Vizsla / Hungarian Wirehaired Vizsla / Hungarian Pointing Dog

/ Braque hongrois a poil dur / Hungarian wire-haired Pointing Dog

/ Drahthaariger Ungarischer Vorstehhund - Drahthaar Vizsla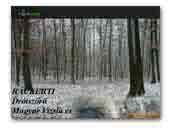 RÁCKERTI Kennel
Welsh Terrier and Wirehaired Hungarian Vizslas Kennel
Welsh Terrier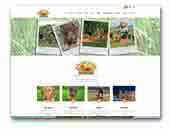 Zöldmáli
Hungarian Wirehaired Vizsla Kennel
We breed both for work and show! Our Wirehaired Vizslas are of the top Vizslas in Hungary.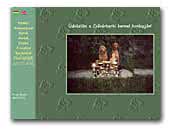 CSŐVÁRBERKI Hungarian Shorthaired
and Wirehaired Vizslas
Top Vizslas in Hungary! Home for the most succesful hungarian shorthaired and wirehaired vizslas both in work and shows!
Hungarian Shorthaired Vizsla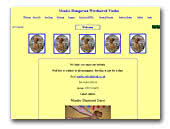 Miadsc Hungarian Wirehaired Vizslas
We are a small family kennel. Home reared puppies that are given the very best start, with lots of love and attention from the word go. Puppies will only be sold to homes that love this wonderful breed as much as we do. Feel free to contact us for more information.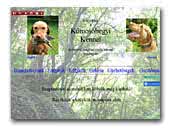 Kömosóhegyi Wirehaired Vizsla Kennel
Wirehaired Vizslas for hunters.





Silvanus Hungarian Wirehaired Vizslas
Where ... Temperment is paramount Beauty is natural .. and giving happiness to all .. here in this small kennels .. Also producing top winning Wires for the enjoyment of other dog fancers, and owner .. The dogs enjoy life with no kennels, are bought up to respect humans and all other animals .. and spend their lives happily .. with wagging tails ..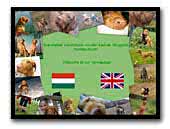 Eszter-Házi Drótos
Hungarian Wirehaired Vizslas
Hungarian Wirehaired Vizslas from the original home of the breed! Please visit our webpage!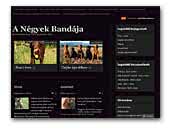 Piperkőc Kennel
Wirehaired Hungarian Vizsla and Labrador retriever. Hunting dogs for show and for work. Zöldmáli Csanád at stud for qualified wirehaired bitches.
Labrador Retriever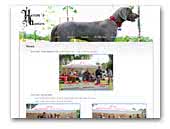 Heron's Hunters Kennel
Weimaraner and Hungarian Vizsla accredited kennel with very good show lines, breeding out of love and passion for dogs,selected for beauty, hunting, character and health. Heron's Hunters is a family owned and operated kennel.
Weimaraner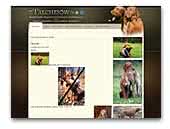 Z Tałchejów - Rövidszörü Magyar Vizsla
& Drótszőrű Magyar Vizsla
For Hunting & Shows.
Hungarian Short Haired Vizsla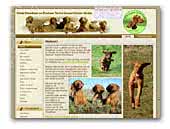 Fényes Varázs Kennel
Hungarian Wirehaired Vizsla's, selected by temperament, working ability and of course with that beautiful appearance which is so typical for these wonderful dogs.
Dachshund
.

.