Kerry Blue Terrier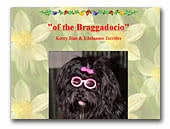 of the Braggadocio
Kerry Blue and Tibetan Terrier
Small kennel with show and agility dogs of Kerry Blue terriers and the Tibetan Terriers.
Tibetan Terrier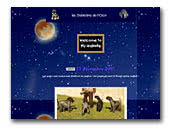 Des Diablotins de l'Ozon Kennel
Breeding located in the south of France, we have bred Kerry Blue Terrier during 30 years and we breed actually Cesky Terrier and Black Miniature Schnauzer. Photos of our dogs and pedigrees in Kerry Blue, Cesky and Schnauzers.
Cesky Terrier
Miniature Schnauzer Black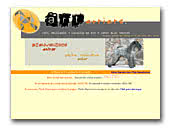 ARTerriers - Fox & Kerry Blue Terrier
Breeding, grooming & handling of Fox & Kerry Blue Terrier.

Cría Peluquería y handling de Fox y Kerry Blue Terrier.
Fox Terrier Wire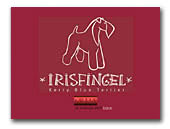 IRISFINGEL Kerry Blue Terrier
Cría y selección de Kerry Blue Terriers de las mejores lineas de sangre inglesas e irlandesas.

Breed and Kerry Blue Terrier's selection of the best English and Irish lines of blood.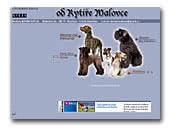 OD RYTIRE MALOVCE
Bouvier des Flandres
Fox Terrier Smooth
Fox Terrier Wire
German Shortharied Pointer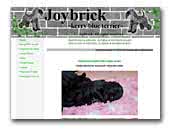 Joybrick Kerry Blue Terrier
Welcome to Joybrick Kerry Blue Terrier webpages We are a small home kennel from Finland. Breeding seldom high quality puppies with exceptional quality look, temperament and health.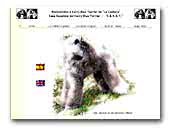 La Cadiera Kerry Blue Terriers
"La Cadiera" breeds for you with the best irish bloodlines and with all our care, so you can join this wonderful breed. We are specialists in Kerries with many Champions all over the world.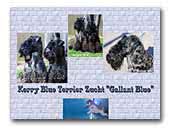 Gallant Blue - Kerry blue terrier kennel
We are a small home kennel locatet in Germany. We breed show- and familydogs. Top bloodlines.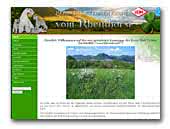 von Rheinhorst Kerry Blue Terrier
25 Jahre erfolgreiche Kerry Blue Terrier Zucht

Oberste Maxime meiner Zucht ist es erbgesunde, standardgerechte Kerrys zu züchten, die durch ihr fröhliches und freundliches Wesen bestechen und ihren neuen Besitzern als Weggefährten über viele Jahre große Freude bereiten. Diese Familientradition führe ich in der 3.Generation fort. Weitere Informationen und viele Bilder finden sie auf der angegebenen Homepage.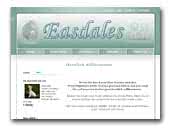 Easdales Kerry Blue Terrier
We are a small breeder of Kerry Blue Terrier and West-Highland-white-Terrier located in den south of Germany near Munich. All our dogs and the puppies lieve in our house as a part of the family. We breed for you with all our care, so you can join this wonderful breed.
West Highland White Terrier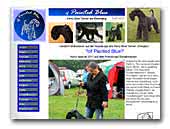 of Painted Blue
Seit 12 Jahren gehören Kerry Blue Terrier als Familienhunde zu unserem Alltag. Sie leben mit uns zusammen im Haus. Wir sind Mitglied im Klub für Terrier e.V. (KfT), besitzen mit Bardo´s Archimedes Fantasy einen sehr erfolgreichen Deckrüden und sind seit Juli 2010 selbst Züchter. Unser geschützter Zwingername lautet "of Painted Blue". Im Internet sind wir mit einer eigenen Homepage präsent. Seit 11 Jahren werden unsere Kerry´s auf Ausstellungen mit Erfolg präsentiert. Unsere Hündin Kordes Ofelia Rose ist 2009 Klubjugendsieger Deutschlands geworden. Sie ist deutscher Champion KfT und VDH. Bei der Europasiegerschau in Dortmund 2010 wurde sie beste Hündin in der offenen Klasse.

Die Rüden Bardo´s Archimedes Fantasy und Winnetou von der Canis- Burg sind ebenfalls Multichampions. Der 12 jährige Winnetou wird immer noch regelmäßig ausgestellt und wurde bisher 7x bester Terrier- Veteran.

Seit Dezember 2010 gehört unsere erste selbst gezogene Hündin Alea of Painted Blue zur Familie.

Kommenden Winter planen wir unseren nächsten Wurf.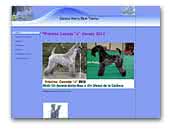 Saraoz Kerry Blue Terrier
Specialist only breed and show Kerry Blue Terriers. Results & pics from our dogs in Shows, and our breeding.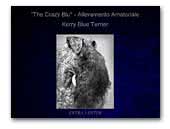 The Crazy Blu kennel
We are dedicated ourself with love and devotion to our Kerrys, tring to spread as much as possible this race, so unusual in Italy, but so fascinating. Our purpose is to grow together, committing day afterday for the selection of a race standard always higher.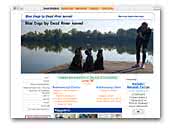 Blue Dogs by Dead River kennel
Kerry blue terrier puppies are expected at the end of December! ...



.

.