West Highland White Terrier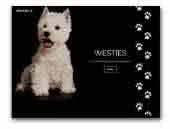 Glace Cherry
West Highland White Terrier kennel
This site contains information about West Highland White terriers in Latvia. Here you will find a lot of information about breed, information about Glace Cherry kennel, photos of westies and video, puppies and dog shows. See your self!!!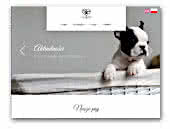 Se-La-Vi Matese, Westie, Cavalier
Maltese, West Highland White Terrier & Cavalier King Charles Spaniel from Poland. Our dogs have the best in the world blood lines. Our pups grow up in our house and we give lots of attantion to there socialisation. We breed tipical dogs with good temperment. Please feel free to contact us for more information. Welcome to visit our website Se - La - Vi !
Cavalier King Charles Spaniel
Maltese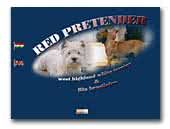 Red Pretender Kennel
Kennel Fila Brasileiro in Hungary. Brasilien - Portugal - Espanol - Nederlanden bloodline. Photo gallery, results of the shows. A number of reserve. Europen champion,Inter Champion, Junior - Adult Club winner, Hungarian Years winner, etc ...
Puppy for sale from champion parents.
Fila Brasileiro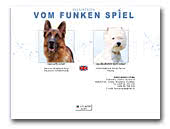 vom Funken Spiel
Our kennel breeds German shepards since 1983. From 90-96 we breeded in Germany under the name Yugobox. We continued are breeding in Croatia under the current name. Our greatest sucsses was Honda vom Heilbronner Schloss (V1 Junghundklasse Hundinnen) 1994 in Bremen.

Next year she was a VA 9 in Hamburg. Now we have a great number of top quality show dogs, ad promising puppies. We are also a hobby breeder that breeding quailty show and pet Westies for 14 years.
German Shepherd Dog


ALDELLA West Highland White Terriers
Westies in Cyprus.






Royal Lord FCI
West Highland White Terrier
Kennel of West Highland White Terrier - Royal Lord F.C.I..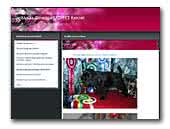 Kennel DINASTIJA LKD-FCI
Breeding Griffons Bruxellois,Griffons Belge, Yorkshire Terriers, Sealyham Terriers, West Highland White Terriers and Zwergschnauzer Black&White.


Brussels Griffon
Belgian Griffon
Yorkshire Terrier
Miniature Schnauzer
Sealyham Terrier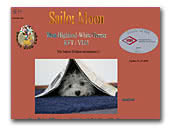 Sailor Moon West Highland White Terrier
West Highland White Terrier Kennel in Germany.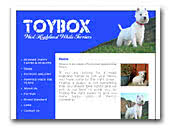 TOYBOX West Highland Terrier
Well know Kennel breeding quality puppies in West Highland Terrier and Bichon Frise. Home of the World Famous TOYBOX Pomeranians. Westies Bred in the country of origin Scotland
Pomeranian
Bichon Frise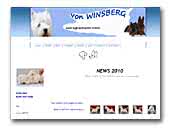 von Winsberg kennel
West Highland White Terrier - kennel "von WINSBERG".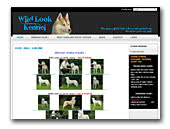 Wild Look Kennel
Siberian Husky, West Highland White Terrier and Miniature Pinschers show quality dogs!
Siberian Husky
Miniature Pinscher
.

.