Nederlandse Schapendoes / Dutch Schapendoes
Schapendoes néérlandais / Niederländischer Schapendoes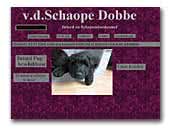 v.d. Schaope Dobbe
Briard en Schapendoes kennel
Sometimes we have puppies from beautyful and nice dogs.
Briard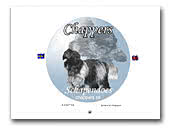 Kennel Chappers Schapendoes
Our breeding is in a small scale and our goal is to breed dogs that are healthy, typical for the breed and have the special it. We aim for you to get the dog that is best for you, considering what you want to do.

Our puppies grows up in the house and are out on a lot of adventures before leaving us.

Welcome to our website to read more about us and our dogs.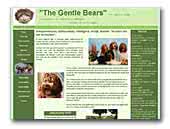 The Gentle Bears i.s.m. Les Ours Gentils
We breed Schapendoezen with the goal to improve the breed and to keep the typical character and health of the Schapendoes. Beauty is important but not our main goal. We already bred several champions. Our pups are born in our house and all socialized before they leave our house.

Please visit our website for more info and please feel free to contact us if you need additional information.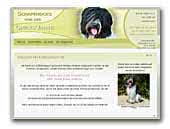 von der GlücksQuelle Schapendoes
Die kleine Familienzucht von Schapendoes, dem niederländischen Hirtenhund.

Unser Ziel ist es gesunde, wesensfeste Schapendoes zu züchten, die in ihrem Erscheinungsbild dem geltenden FCI Rassestandard entsprechen. Unsere Zuchtstätte ist geschützt und wird kontrolliert.

Wir hoffen, das unsere Nachzucht genauso tolle "Doesjes" wie unsere Malou werden, das die Besitzer unserer künftigen Welpen wie wir die Glücksquelle des Schapendoes erleben.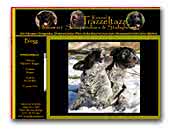 Kennel Trazzeltazz
We are a small family run kennel in Sweden, located betwen the big lakes Värnen and Vättern. We occasionally have puppies available to suitable and lovinghomes Please feel free to browse our site and to leave any comment in our guestbook.
Frisian Pointer
.

.