Västgötaspets / Swedish Vallhund
Westgotenspitz / Vallhund suédois-Spitz des Wisigoths / Schwedischer Vallhund

/ Schwedischer Schäferspitz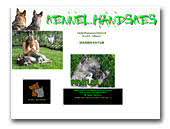 Kennel Handskes
Swedish Vallhund breeding since 2004.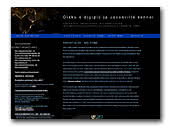 Jaxonville Kennel and Oikku's DigiPic
High quality Swedish Vallhund (Västgötaspets) breeding since 1990 in small home based scale. Bred ao the first agility Ch Sv, the first Triple Champion Sv and the BIS-1 Bredeers Class in breeds homelands Winner Specialty Show-07.

Also the Winner Bitch in the same Show. Got the Finnish Kennel Clubs highst trophy for breeders - The Vuolasvirta trophy. Puppies available every now and then.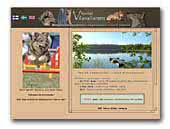 Kennel Vilavallarens
Breeding Swedish Vallhunds in a small scale for performance purposes.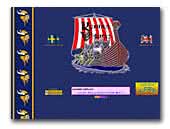 Kennel Viking
We are a small kennel in the southern parts of Sweden. We breed Swedish Vallhund in a small scale. All the dogs live as family members. You are welcome to visit our webpage.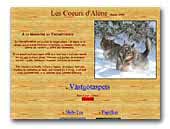 Kennel Les Coeurs d'Alène
Come and meet this wonderful breed !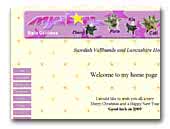 MYSTARZ Swedish Vallhunds
The home of the Top Winning Swedish Vallhund of all time with 28 CC's. I am a small breeder trying to breed for quality, temperament, health and working ability. Puppies sometimes available to aprooved homes. Puppies planned for 2009.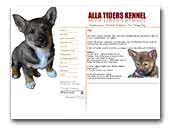 Alla Tiders Kennel
Swedish Vallhund - Västgötaspets - The Viking Dog - Alla Tiders Kennel began in 1987. We live in the countyside at the westcoast of Sweden.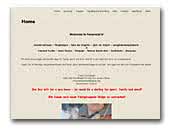 Feuervale's
Swedish Vallhunds & Standard Poodles
We are a small bus serious family-orientated kennel of Swedish Vallhunds and Standard Poodles. Our aim is to breed happy, healthy family members that can succeed in both the show ring and in sports. Find out more about us!!
Poodle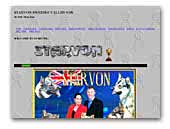 STARVON Swedish Vallhunds
A website dedicated to the well known STARVON swedish vallhunds.

Breeders of many champions both Uk and abroad and many happy much adored family companions. Importers of quality bloodlines over the years. All breeding stock hip scored and eye tested.

Visitors always welcome dogs available at stud puppies sometimes available. Export enquiries welcome.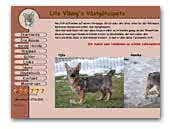 Lille Viking's Västgötaspets
Kleine feine Zuchtstätte. Die Welpen wachsen in Haus und Garten auf, besuchen die Welpenspielstunde und werden bestmöglich auf ihr Leben vorbereitet.


.

.