Dog Breeders > Malta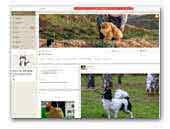 Ta' Bonett Kennels
Home of local, foreign and international champions Pomeranian and Chihuahua.
Pomeranian
Chihuahua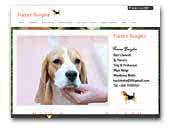 Parure Beagle Kennel
We are a small kennel located in the Island of Malta which breed and show quality Beagles with excellent foreign bloodlines, live up to the Beagle Standard and all dogs involved in Our Breeding plans are tested and clear of genetic diseases such as Mls & Nccd, we also love to show our dogs and have achieved very good results.

Our aim is to have top quality beagle pupps which live up to the beagle standard, healthy and disease free and at the end of the day are going to end up to responsible and loving homes.
Beagle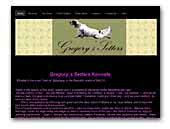 Gregory Setters
We are a small kennel , Situated in the heart of the Mediterranean. Our aim is to breed, Great Hunting dogs & Best Show dogs. Also great as family pets, Naturally. Excellent Pedigree & Bloodlines. Please visit our web site

Welcome to Gregory Setters
English Setter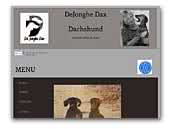 DeJonghe Dax
Smoothhaired Miniature & Kaninchen Dachshund Kennel. All my dogs live with me at home. Results in show. For all info please visit my web site.
Dachshund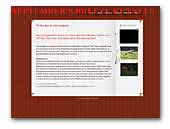 September's Breeze whippets
A small new kennel, with love towards dogs. To us its not how much the dog is sold for but the home the dog is going to.
Whippet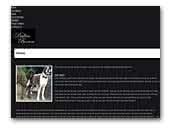 Bullen Boxers
Bullen Boxers - Our passion for healthy and beautiful Boxers, bred to the international standard.
German Boxer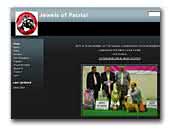 Jewels of Patrial
Passion, dedication, pleasure and satisfaction. These are the words that describe our Kennel.Our aim is to have healthy happy dogs forming part of our family, breeding only to produce high quality puppies where quantity is not important.
French Bulldog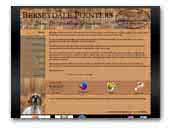 Berseydale Pointers
Our vision is to produce healthy and sound pointers, that are fit for purpose, preserve the standard and in the same way manifesting a breed type.

It is our commitment that apart from showing our pointers we make it possible to work with them in order to fulfill the purpose they are bred for.
English Pointer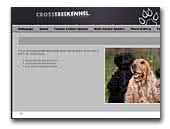 Crosstree
I have been passionate about dogs these last 34 years, since I was 3 years old. Currently residing in Santa Venera, a small town in the centre of Malta (Europe), in the last five years I have been highly encouraged from my uncle to start breeding and give shows with Cocker Spaniel.

My dedication to my dogs have been growing lately especially when I have been participating in regular Dog Shows around the islands and won various shows.
English Cocker Spaniel

Arctic Snow Dream Siberians
Show quality Siberian huskies with excellent top Italian and American champion Bloodlines!

Description: Welcome to our kennel situated in Malta! It is run by me Antoine Sant and together with my family we worked to have excellent bloodlines from top kennels! We invite you to have a look at our site and our dogs! Thanks
Siberian Husky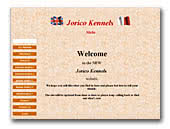 Jorico Kennels
Small family kennel in Malta. Clumber Spaniels and Basset Hounds from top UK kennels.
Clumber Spaniel
Basset Hound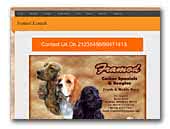 FRAMOD Cocker Spaniels & Beagles
Framod kennels has been established in Malta since 1982, breeding and showing Cocker Spaniels and later Beagles as well. All our dogs are U.K bloodlines based, and have imported numerous dogs from England.

Framod has been the top Kennel in Cocker Spaniels in Malta for many years, our dogs very rarely beaten in the breed. Frank Borg also awards Challenge Certificates in England in Cocker Spaniels, the only Maltese to date approved to judge at championship show level in England.
English Cocker Spaniel
Beagle