Grand Basset Griffon Vendéen / Grosser Basset Griffon Vendéen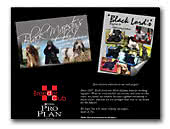 Black Majesty english cocker spaniel
& grand basset griffon vendeen kennel
Welcome at our webpage!

We're breeding english cocker spaniels and grand basset griffon vendeens. Our dogs are tested on genetic diseases,hip scored and also excellent show dogs!
English Cocker Spaniel

kennel Van Tum-Tum's Vriendjes
Grand Basset and Petit Basset breeder.
Petit Basset griffon vendéen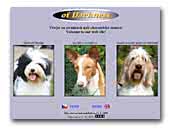 of Darkness kennel
Top dog kennel & profesional handler.


Tibetan Terrier
Ibizan Warren Hound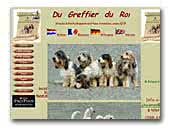 du Greffier du Roi
Grands & petits Bassets griffons Vendéens since 1978. More then 60 Champions and 19 Int. Champions including Worldchampions.
Petit Basset griffon vendéen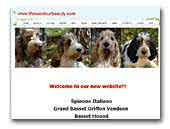 Three Colour Beauty Dog kennel
Our kennel exists since 1998. Now we are breeding Spinone Italiano, Grand Basset Griffon Vendeen and Basset Hound, all mentioned breeds with Top show quality.
Basset Hound
Italian wire-haired Pointing Dog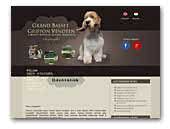 Happy Wonder kennel
Happy Wonder kennel The name giver of Happy Wonder kennel is my spaniel Happy died almost at the age of 17. His name has its history but this site is not about him. He had a beautiful long life, although I feel the time we spent together is so little and not enough. I have never thought there will be a dog comparable to him.

I looked for a hilarious dog with floppy ears which is not a spaniel. This is the way how I found Grand Basset Griffon Vendéen in 2009. This breed was totally unknown in Hungary and I was so glad to see a funny GBGV in a Chappi tv spot. After a year of mailing and waiting, Dodó – Keiko Danda Bohemia –arrived in 2010 autumn. It is so hilarious to watch how Grand Basset Griffon Vendéen puppies trip over their dragging ears. They don't really know what to do with them. Of course as they are growing up they are more clever and clever and eventually the grown up GBDV are standing in front of us as if they are miracles, they are as playful as they were as puppies but they are more confident and can be pretty serious, enthusiastic and resolute if there is a task to do, love attending (dog) school and learning, love tracking, swimming, hiking, or just lying in the sun they are proud to be champions at exhibitions- in one word they are "happy wonders".

The aim of establishing our kennel in Hungary is to experience GBGV as a dog partner. Furthermore our aim is to breed dogs that can represent this breed with dignity both in Hungary and in other parts of the world.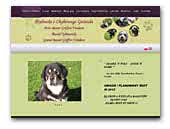 Z Chybowego Gniazda
We are a small kennel on village near Poznan with 25 years traditins.
Petit Basset griffon vendéen
Tibetan Mastiff
.

.