Irish Terrier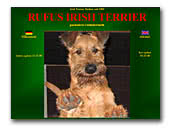 Rufus Irish Terrier
Dedicated breeder of Irish Terrier since 1983.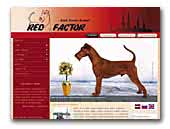 RED FACTOR Irish Terrier Kennel
All about Irish Terriers - articles, photos, show results, puppies for sale, stud service (we own imported from Australia male). Kennel Red Factor.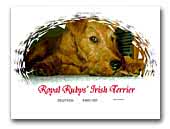 Royal Rubys' Irish Terrier
On this page I introduce my dogs and my breeding Programm.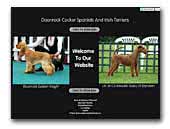 Doonrock Kennels
Breeders of Irish Terriers and English Cocker Spaniels.
English Cocker Spaniel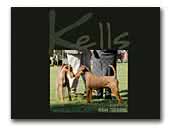 Kells
Breeding irish terriers for Type,Temperment and Health.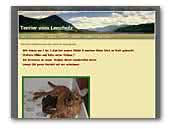 vom Lenzholz Irish Terrier
We breeding this wonderful Terrier in Germany near Cologne. Sometimes we have puppys for friendly people.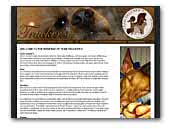 Team Trucker's
Team Trucker's consists of people with the same kind of attitude, common goals and vision of the future. The main idea of the team is to breed dogs that are healthy both mentally and physically, social and according the race standard. Special attention is being paid to mainting racial diversity in the long term because inbreeding seriously endangers it.

At this moment we breed poodles (all sizes, apricot, red, black and white), cirneco dell'etna and irish terrier. We want Trucker's puppies to be treated as beloved family members in their future homes as well. Our puppies cannot be sold to puppy factories, as status symbols or for bad conditions. Puppies are not toys for children either. We use Finnish Kennel Clubs forms when we sell or give dogs to placement homes. All our puppies have a veterinary certificate about their health before they are leaving to their new homes. All the puppies are registered, micro chipped and DNA parentage tested before they move to their new homes.
Poodle
Cirneco dell'Etna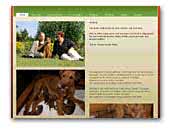 'Jumping Wallaby' kennel
Beauty and character since 1991

The kennel name 'Jumping Wallaby' refers to the sparkling temperament and vivacity that both typify Irish terriers. Our aim is to breed healthy dogs both in body and soul, who stand their ground in the show ring as well as in sports or hunting, but most importantly as perfect and indispensable family members.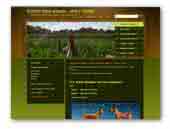 Forest Irish
Irish terrier kennel.




.

.