Dog Breeders > Luxembourg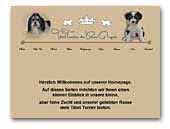 Tibet Terrier du Coeur Royal
Wir züchten die liebenswerte Rasse Tibet Terrier. Besuchen sie uns doch auf unserer Homepage. Immer wieder neue News.
Tibetan Terrier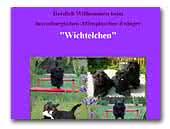 Wichtelchen - Affenpinscher
A small FCI Kennel of Affenpinscher in Luxemburg. Our puppies are well socialized with a good character and healthy when they leave us for a new family.

On our website you will find more informations, a lot of pictures and videos of our affens. The website can be translated into different languages. :-)
Affenpinscher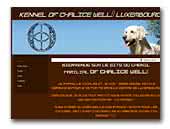 of Chalice Well
A small, FCI, family breed in Luxembourg for Golden Retrievers. Come and have a look at the web site and meet our beautiful dog and pupps.
Golden Retriever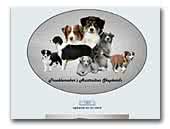 Troublemaker's Australian Shepherds
Small kennel in Luxemburg, feel free to visit our webside.
Australian Shepherd

Les Komondors de la garde du vieux moulin
Hello,
We are Martine and Jean. We live together with two komondors: Tisza and Oskar. These outstanding dogs now gave us 7 lovely Puppies on november 19th. We would like to know the last 4 of them (3 males, 1 female) in very, very good hands.
Komondor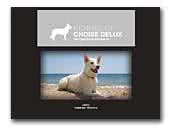 Kennel of Choise Delux
Zuchtstätte für Weisse Schweizer Schäferhunde.

Elevage de Berger Blanc Suisse.
White Swiss Shepherd Dog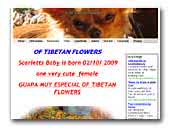 of Tibetan Flowers Bolonka Zwetna
Small kennel of Bolonka Zwetna, with Pedigree, our dogs lives in our house with us,and they get very much of love from us, they are very good socialicaded before they goes in their new familys.
Russian Coloured Bichon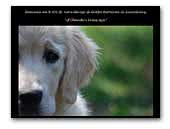 Ghenalia's loving eyes
A small family breeding kennel in Luxemburg. Our purpose is: healthy, nice character, good looking and working dogs.
Golden Retriever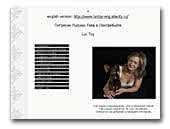 Lux Toy - Russkiy Toy
FCI Kennel "Lux Toy" in Luxembourg, propose the puppies of Russkiy Toy, long hair. Our dogs have excellent bloodlines. They are champions, inter champions, European winners. We always try to breed the best.

Please visit our website for more info regarding our dogs and if you have any questions please contact us!
Russian Toy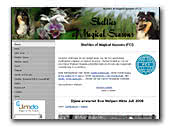 Shelties of Magical Seasons (FCI)
Hi. I have a little sheltie kennel (FCI) in Luxembourg, Bertrange. I'm planning my first tricolour litter for july 2008. The puppies grow up in the family until 10 weeks and will be good sozialized. A lot of informations about my dogs, agility, puppies, school, of myself ... you will find on my homepage. ;-) Bye
Shetland Sheepdog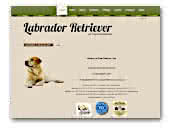 of Cape Makkovik Labrador Retriever
A Small, FCI, Family Breed in Luxemburg - For Healthy - Nice Character - Standard & Working Labrador Retrievers.
Labrador Retriever
.

.