Komondor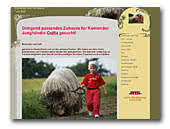 von Rüx Komondor und Puli
Komondor und Puli gehören in Deutschland noch zu den seltenen Rassen.  Wir haben uns ihrer Zucht verschrieben und züchten unsere Hunde als Liebhabertiere.
Puli

Király Puszta
This is the site of the Komondor and German Shepherd Dog from Czech Republic.
German Shepherd Dog

Les Komondors de la garde du vieux moulin
Hello,
We are Martine and Jean. We live together with two komondors: Tisza and Oskar. These outstanding dogs now gave us 7 lovely Puppies on november 19th. We would like to know the last 4 of them (3 males, 1 female) in very, very good hands.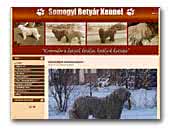 Somogyi Betyár Kennel
Promising Komondor puppies for demanding hosts are for sale. If you look for a reliable companion and a good watchdog I recommend this rare and special breed.Please visit away my website.

Háromszéki Góbé Kennel
Puli, pumi, kuvasz & komondor
Puli, pumi & kuvasz dogs from the Háromszéki Góbé breed. Dr. Blága Zsolt István
Puli
Pumi
Kuvasz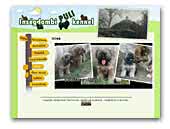 Insegdombi Puli and Komondor Kennel
Breeder of black and maszkofako Pulik and Komondor.
Puli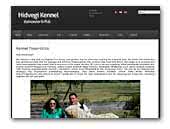 Hidvegi Komondor Kennel
Világ győztes szülőktöl komondor kölykök kaphatok 2014 tavaszán.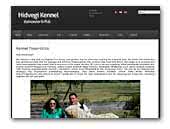 komondorkennel.cz
You can find our komondor kennel in Wallachia-Lachia, in a small village called "Žilina". There is still live tradition of shepherding in our region, so our dogs can see sheep every day on walks, and it is remarkable to watch their guardian instincts to awake- they lie down and watch over the sheep.

Then at home they have a duty to guard the house and protect our little poodle and cats, and you can believe us that they would never dare to attack them. It´s unbelievable how komondors can evaluate and solve situations, when to act and when to stay put. We try to support their natural abilities, calmness and bravery, love for the family and caution with strangers, who they however have to respect in the presence of the owner. Well raised and socialised komondor is then not only great protector, but also a friend and rightful part of the family.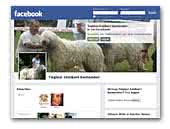 Téglási Szélbori komondor kennel
Téglási Szélbori komondor kennel owner:Szebenyi Csaba & Ilona Paulina Szebenyiné.



.

.