Podengo Portuguęs / Portuguese Warren Hound / Portuguese Podengo

/ Portuguese Podengos Pequenos
Chien de garenne portugais - Podengo portugais / Portugiesischer Podengo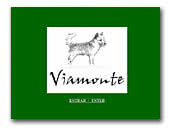 Viamonte - Podengos
VIAMONTE is recognised by the FCI since 1993. The wire hair Portuguese Podengo Pequeno is our passion. Several World Winners, European Winners and Champions from diferent countries have born in our home. Our Podengos are well known worldwide. Take a look at our website and sign our guestbook.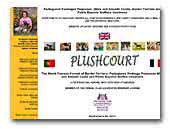 PLUSHCOURT
Top Winning Show Kennel of Portuguese Podengos Pequenos, Wire and Smooth Coats, Border Terriers and Petit Basset Griffon Vendeens.
Border Terrier
Petit Basset Griffon Vendeen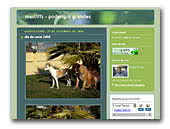 mastiffs-podengos-grandes.blogspot.com
Um site das raças mastiff e podengos portugues de pelo liso.
Mastiff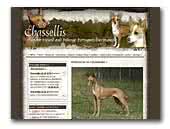 Kennel Chassellis
A small breeding of Pharaohhound and Podengo Portugues smooth pequeno. All the dogs lives in the house with the rest of the family out in the country in South of Sweden.
Pharaoh Hound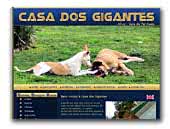 Casa dos Gigantes
Breeder mastiff and portuguese podengo grande.


Mastiff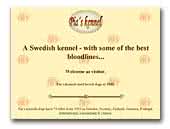 Pia's kennel
Japanese chin, Podengo Portugues Grande, Italien Greyhound, Yorkshire Terrier, Chihuahua in Sweden. Sound, helthy and happy dogs for pet, show and breed.
Japanese Chin
Italian Greyhound
Yorkshire Terrier
Chihuahua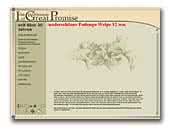 'of Great Promise' - Podengo portugese, Irish Wolfhounds
Frist Kennel of Podendo portugese pequeno wire hair in Germany. Small breeding with Top Winning Show Kennel of Portuguese Podengos Pequenos. To know more, please, visit our website. We are looking for podengo lovers worldwide. English and german spoken.
Irish Wolfhound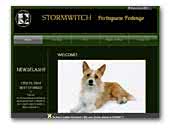 Stormwitch Portuguese Podengo
We are a small breeder based in East Anglia, in England. We are very dedicated to the sensible promotion, breeding, and maintenance, of the Portuguese Podengo. We strive to keep to the breed standard and Portuguese origins.

Health and temperament are our utmost priority. All our dogs are first and foremost our companions through life, but being a very versatile breed, we participate in exhibiting (UK and Europe), agility, lure chasing, all for fun and exercise.
.

.