Terrier Brasileiro / Brazilian Terrier / Hochläufige Terrier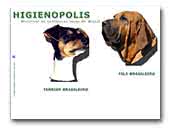 HIGIENOPOLIS
Breeding Fila brasileiro and brazilian terrier dogs. Old brasilian original bloolines.
Fila Brasileiro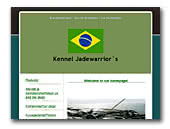 Jadewarrior's
A small show kennel based on the west coast of Finland. Our aim is to breed and show brazilian terriers of good health, conformation, temperament, good looks and lots of personality.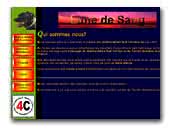 Lune de Sang
Dedicated to our Staffordshire Bull Terriers and our Brasilian Terriers.
Staffordshire Bull Terrier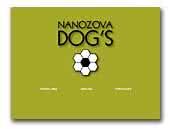 NANOZOVA
We are Small kennel breeding English Bulldog, Brazilian Terrier and English Toy Terrier and in Galicia (Spain) with the best because it is our passion and because we always want to be between the best breeders.
English Bulldog
English Toy Terrier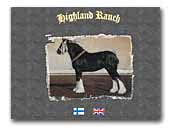 Kennel HR's
Brazilian terriers are our passion and breeding dogs are selected very carefully, based on their pedigree, type and good disposition.

Wellcome to our web site and please learn more about this fantastic breed.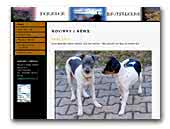 Belo Arvoredo - Terrier Braileiro kennel
FCI Terrier Brasileiro Kennel in Czech Republic - our dogs: HIGIENOPOLIS URI - Blue Tricolor male dog, HIGIENOPOLIS UMA - Black Tricolor female dog.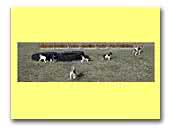 Lollypops Brasilian Terrier - Fox Paulistinha
Wir züchten seit 2006 diese noch sehr seltene und liebenswerte Rasse.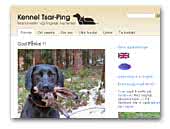 Kennel Tsar-Ping
Breeders of Manchester Terrier, English Toy Terrier and Terrier Brasileiro. On our website you can find informations, pedigree, pictures and more about our dogs. Welcome to visit our site.
Manchester Terrier
English Toy Terrier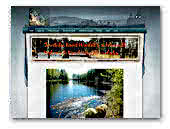 Winslett´s
American Akitas & Terrier Brasileiros
Bichon's and akitas with love for about ten years now. We are a small homekennel located in the middle of Finland. We have bred some Fin & Int. Ch and lots of "sofa-champions" to be loved. Litters occasionally. Enquieries are welcome!
American Akita
Bichon Havanais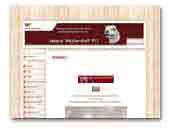 Jakard Wejherstaff kennel
We are breeder of Staffordshire Bull Terriers in Poland. We invite you to visit our website.
Staffordshire Bull Terrier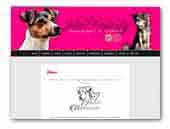 Jakard Wejherstaff
terrier brasileiro & chihuahua
We are small FCI kennel from Poland. We are breeding brasilian terriers and chihuahua.
Chihuahua
.

.