Staffordshire Bull Terrier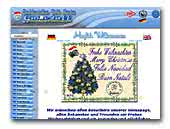 GAMESTAFF Staffordshire Bull Terrier
We are breeder of Staffordshire Bull Terriers in Germany (VDH/FCI). We invite you to visit our website.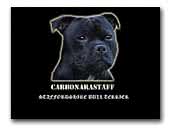 CARBONARASTAFF
Staffordshire Bull Terrier family kennel
Welcome on our website. We are a staffordshire bull terrier breeder. We love very much this breed. We have a yound stud dog Junior Champion, Junior Club Winner WWW Knight Errant Port Erinand a little female Ameretta Poles Apart import form Great Britain.We wopuld like to invite you on our gallery and shows and more, more.

Best wishes for all
Justyna Winnicka and Jack Ziemiecki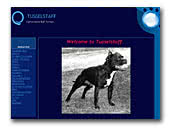 Tusselstaff SBT
SBT breeders in the UK.






Staffordshire Bull Terrier Forum
A place to come and share your stories about the staffordshire bull terrier breed and find info.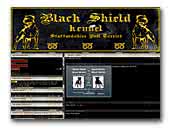 Black Shield kennel
Staffordshire Bull Terrier master affix.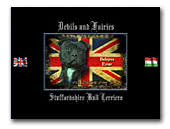 Devils and Fairies kennel
Staffordshire bull terriers from Hungary.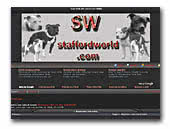 StaffordWorld Forum
A fun, friendly and informative forum for owners of all types of Staffordshire Bull Terriers! Come and share your pictures, stories and advice with all the other Stafford owners out there! Free and easy to join!
.

.