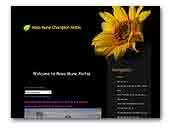 Masa Mune Champion Akitas
"WHERE BLENDING IN IS NEVER AN OPTION" We are passionate breeders about the dogs we breed. I am a Member in good standing of the American Kennel Club, FCI. World class AKC Best in show top winning, and producing Akita's in my pedigrees!

We have kept the winning tradition going! In 2019 with top AKC and European breeders, and top ranking show dogs, I am excited to continue competing in the sport of purebred dogs! Kindness trumps greed: it asks for sharing. Kindness trumps fear: it calls forth gratefulness and love. Welcome to all my visitors from around the world! ΑΞΙΟΣ!