Vostochno Evropeiskaia Ovcharka / East European Shepherd / VEO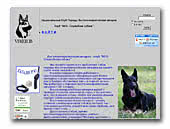 VEOCLUB - Восточноевропейская овчарка
Восточноевропейская овчарка в Москве. Щенки ВЕО, племенная работа, дрессировка собак, соревнования собак, фотоотчеты о жизни ВЕО. Форум.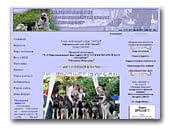 Питомник Моншер Вирсаль
Восточноевропейская овчарка
Племенной питомник собак породы Восточноевропейская овчарка (ВЕО) "Моншер Вирсаль". Щенки восточноевропейской овчарки. Выставки. Производители. Дрессировочные площадки.

Pamario Vilkė - White Swiss, German and East European shepherds
We are dogs kennel from Lithuania. Visit our website for more information.
White Swiss Shepherd Dog
German Shepherd Dog

Kennel Talisman Hrofta
Племенной питомник пород Восточно Европейская Овчарка, Малый Померанский Шпиц и Ротвейлер.

Kennel breeds East European Shepherd small Pomeranian and Rottweiler.
Pomeranian
Rottweiler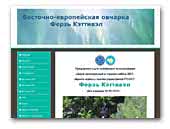 Ferz' Kattyval
The most titled black male of East Europien Shepherd in Ukraine - Super Grand Champion of Ukraine. Pups for sale! You can see more information at our website.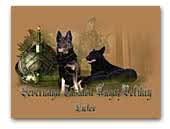 КНЯЗЬ ВЕЛИКИЙ east european shepherd
Breeding of east european shepherd.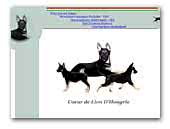 shepherd-veo.eu
We are a small kennel situated in Hungary near the Serbian and Romanian border. The East European Shepherd (VEO) is a strong and tall Shepherd with a very straight back.

All our dogs are well socialized and are familiar with other dogs and cats. We keep our dogs in the house, never in a kennel. If we sell our puppies, they will be vaccinated, chipped get their pedigree and an international petpassport.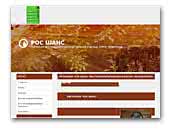 Ros Shans Kennel
Питомник Рос шан
Племенной питомник собак породы Восточноевропейская овчарка (ВЕО) "Рос шанс". Щенки восточноевропейской овчарки. Выставки. Производители. Дрессировочные площадки.
Welsh Corgi Pembroke
.

.