Dog Breeders > Canada
Alberta, British Columbia, Manitoba, New Brunswick, Newfoundland and Labrador, Nova Scotia, Ontario, Prince Edward Island, Quebec, Saskatchewan,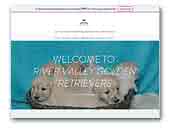 River Valley Golden Retrievers
We are a family owned business with a goal of adding a lovable puppy to your life. We live on a quiet country road and all our dogs are family pets. We offer friendly, well-socialised pets or working dogs that want to please you.
Golden Retriever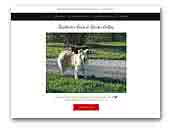 Southview Farm & Border Collies
We have been breeding top quality Sports Dogs since 2011. All of our puppies are raised inside our home with tons of socialization. Agility, Disc and Dock Jumping our puppies do it all.
Border Collie