Bouledogue français / French Bulldog / Französiche Bulldogge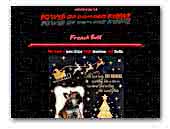 Power Of Demons - French Bulldog
& Dogue de Bordeaux kennel
We are a small family kennel located in Hungary We breeding dogs since 1986.
Dogue de Bordeaux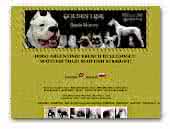 kennel Golden Line
Kennel "GOLDEN LINE". Great dane, dogo argentino,french bulledogue. Puppies. It is a lot of photos useful references, regular updating.
Dogo Argentino
Great Dane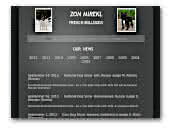 Zon Miracl French bulldog kennel
French bulldogs are our love forever. Information and advices about breed, choosing and raising french bulldog puppy, feeding, training, maintanance, news. Pictures of our french bulldogs.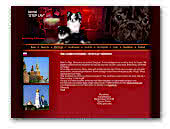 Step of love
We call a French bulldog "A little Knight". Our goal is to create a perfect animal with high World standards, excellent health and great mind. Information and advices about breed.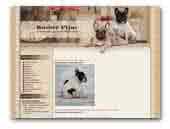 BUSHER PLJUS French Bulldog
At the BUSHER PLJUS and VILJAMS kennels, located in Russia, we breed and show quality French Bulldogs. Our puppies are raised as a part of our family, they are happy and well socialized. We are dedicated to finding loving homes for our puppies. We have finished many champions and we have provided many loving homes with wonderful companion French bulldogs. We offer both show quality as well as companion dogs to discriminating buyers. Our dogs come with FCI-RKF worldwide recognized registration which can be easily converted to AKC registration.

Here at the BUSHER PLJUS and VILJAMS kennels we strive to raise puppies that are healthy, sound and are correct in conformation. We practice inbreeding or line-breeding and take all measures to ensure that our dogs are healthy and free of genetic defects. Due to our selective breeding, our puppies inherit the best qualities from their parents. Our puppies have the correct body structure, gate, movement, and temperament. Most of our puppies are champion sired and all have champion bloodlines in their pedigrees.

Our puppies can be shipped worldwide at buyers expense. We have numerous references from buyers in Japan, US, Canada, Germany, Norway, Kirghizstan, and Philippines.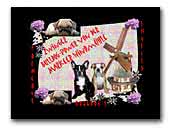 Bulldoggpower von den Markeer windmühlen
Wir züchten englische und französische Bulldoggen mit Papiere.Wir legen sehr viel wert auf Gesundheit unsere Bullis haben etwas mehr Nase und sind richtig argill.Besuchen sie unsere HP um mehr zu erfahren.Wir freuen uns auf ihren Besuch.
English Bulldog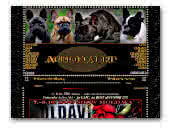 Action Alet
Kennel Pugs and French Bulldogs from Czech Republic.
Pug


Bulldogi iz Ozerkov - Kennel french bulldogs
Puppies. Fotoes. Our kennel located in Russia. We loved our dogs very much. Our dogs have champion bloodlines.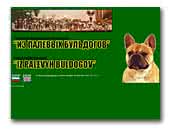 kennel Iz Palevyh Buldogov
One of the famous kennels of Russia "Iz Palevyh Buldogov" Our dogs win Interchampion, Champ. of Europe, National Champions titles. They have excellent health and wonderful temperament. We sell beautiful puppies of all colors.

All the puppies are brought up at home. They are sold not earlier than at 8 weeks age with FCI pedigree. The owner of the kennel is a member of American and UK Club "French Bulldog", RKF expert Elena Kozhevnikova.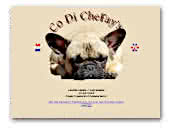 Co Di CheFay's - Franse Bulldog Kennel
French BulldogKennel from Holland On our site we want to show you our french bulldogs. You can also find there pedigree and showresults, and there are hundred of photo's !!!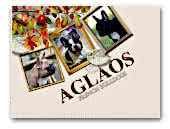 Aglaos - french bulldogs
Aglaos french bulldogs from Czech republic invite you! For persian and exotic cats was Aglaos cattery established in 1984. Top blood lines quality, many pictures, links, pedigrees ...


Affen Elf - kennel French bulldogs
French bulldogs from Russian kennel "Affen Elf" (RKF-FCI). Welcome to our website! Here you will find information about the breed that has stolen our heart, about our dogs and dogs of kennel breeding. We are proud our children. All our dogs have champion bloodlines.
.

.